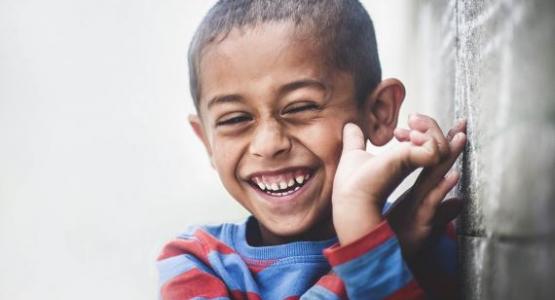 Laughter Offers Stress Relief
January 30, 2020 ∙ by vmbernard ∙ in UpFront, Health & Lifestyle
Laughing doesn't just lighten your load mentally. According to the Mayo Clinic (Minn.), "it actually induces physical changes in your body."
Tim Scanlon, Kettering College's (Ohio) director for the Physician Assistant program, referencing research from J. E. Yim's "Therapeutic Benefits of Laughter in Mental Health: A Theoretical Review," says, "Laughter is an innate part of the human experience that has many positive health benefits. Laughter is contagious. It reminds of the joy that God desires for us."
He says there are five categories of laughter: spontaneous, simulated, stimulated, induced and pathologic, "three of which are considered healthy and good for us all to experience. The later two are the results of either substances or disease states that can increase stress and depression in our lives. He also shared the following:
Spontaneous laughter, triggered by external stimuli and positive emotions, is a blessing and often comes when we least expect it. It's common to encounter spontaneous laughter when there is an obvious discrepancy between logic and the situation we find ourselves in. I find the situations to be hilarious. They are moments of great stress relief that have a positive effect on our perspective and stress level.     
 Simulated laughter is triggered by oneself and is purposeful. There are definite benefits of adopting a forced laugh. Purposeful laughter is natural for some who've learned to cope with stress by laughing. This response can become a learned behavior and has been accepted as a non-pharmaceutical non-invasive alternative therapy for patients struggling with depression. Studies have shown an increase in endorphins that help reduce stress and increase dopamine and serotonin levels in the brain. This can improve one's self confidence, objectivity, improves decision making and reduces depression.
Stimulated laughter is provoked by physical stimuli such as tickling, interpretation of facial or body language. Growing up my father would tickle my brothers and I until we could barely breath. I was exhausted but somehow invigorated by these tickle sessions. Not everyone loves to be tickled but wow! What a stress relief. Additionally, the way we interpret facial expression and body language is another form of physical stimulation that can provoke laughter. Think about the last comedian that made you laugh so hard you were gasping for breath and your belly was sore. What a great feeling of joy and vitality. 
   It's amazing to consider the physiologic and psychological health benefits that laughter provides for our well-being. 
Physiologic benefits:
exercises and relaxes muscles
improves respiration
stimulates circulation
decreses stress hormones
increases immune defences
elevates pain threshold and tolerance
enhances cognitive function
Psychologic benefits:
reduces stress, anxiety and tension
elevates mood and self-esteem, hope and energy
enhances memory and problem solving
improves interpersonal interaction and relationships
promotes psychologic well-being