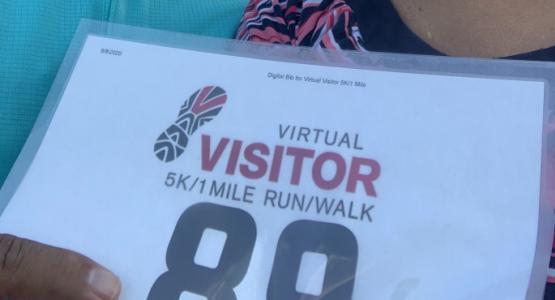 I Found a Healthy Way to Live
December 08, 2020 ∙ by Web Administrator ∙ in Allegheny West Conference, Health & Lifestyle
Story by Patricia M. Mosby
When we were teenagers, my grandmother used to urge my sister and I to get out of bed early and get to work. "Stop practicing death," she would say. She wanted us to enjoy God's delights for the day.
With three parents between my husband, Kevin, and I who have lived past the age of 80, we've found that it is possible to stay healthy longer. And, why shouldn't we want to? God has given us an opportunity to share the gospel in a healthy way: by being as physically fit as possible.
My husband and I started walking again after he had a heart attack. Many physicians and health coaches report that walking is one of the best ways to stay healthy, along with eating right and getting plenty of rest. Staying physically healthy can and will help us stay emotionally healthy too. And if we eat the right foods, we realize our bodies will be able to cope with stress and fight off illnesses.
Walking also gives my husband and I the opportunity to spend quality time together. It brings us closer to each other and to God.
I'm thankful that the Visitor implemented the Virtual Visitor 5K/1 Mile Walk/Run event so everyone in the Columbia Union could participate. It's beautiful that God made us to move, and, when we forget or don't always do what we should, we get help from the Word of God: "'For I will restore health to you and heal you of your wounds', says the Lord" (Jer. 30:17, NKJV).