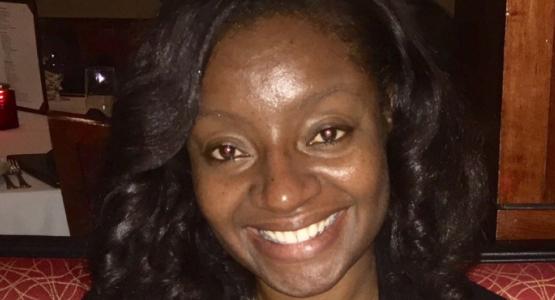 Health Ministries Director Fosters Healthy Living
November 19, 2020 ∙ by Web Administrator ∙ in Mountain View Conference
Story by Valerie Morikone
Ginelle Edmondson recently became the new Health Ministries director of the Mountain View Conference.
Born in Guyana, South America, and raised in Queens, N.Y., she always expressed an interest in health. Feeling led to study nursing for her undergraduate career, Edmondson was drawn to public health and mission work. She graduated with a Master in Public Health from New York University (NYU), then traveled to study abroad in Cape Town, South Africa.
Edmondson said witnessing the AIDS crisis in Africa firsthand "was a life-changing experience." She returned to NYU to complete her coursework and to intern at the United States Agency for International Development (USAID). Her internship landed her a job at the agency as a foreign service officer.
Later, with three children and her devoted husband, C. W., they enjoyed military life for several years. Over the next decade, she cultivated her proficiency for the quality and analytical side of health care.
For the past six years, Edmondson has served as the Health Ministries leader at her local Frostburg (Md.) church. She continues to learn more about healthy living and how to make practical lifestyle changes.
Edmondson encourages all to prayerfully take "baby steps" when considering a healthy habit. At health talks, she encourages others to willingly share what they have learned with others. Her sincere hope is that they would undoubtedly see that bringing healthy life practices into harmony with the laws established by God provides physical, mental and spiritual benefits.
Daniel Morikone was the former Health Ministries director, holding this position for nearly 20 years.