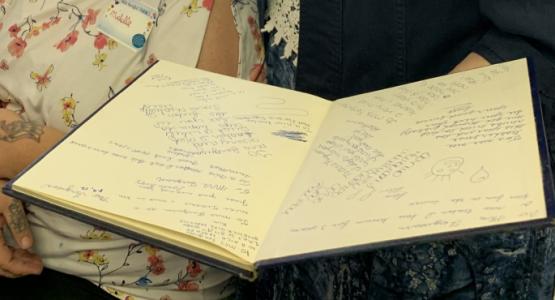 Growing Church Plant Changes Lives
April 21, 2020 ∙ by Web Administrator ∙ in Ohio Conference
Story by Heidi Shoemaker
Massillon Connections (MC) aspires to be known as a place where connections are made and lives are changed. This church plant, located in a storefront in downtown Massillon, Ohio, turns three in May. Ken and Cindy Ferguson, MC plant coordinators, and William Rodriguez, district pastor, along with their "Connect" leadership team, work hand in hand with the community to support this growing ministry.
The team thanks Jesus "for leading us to Christian business partners, laborers, leaders, members, family and friends who contributed $31,998 in donations, in addition to 1,564 volunteer hours," shares Cindy. Nearly two dozen individuals and businesses have donated goods and services toward MC's recent expansion; another dozen nonprofit organizations have partnered with MC, including the local YMCA, that regularly hosts baptisms.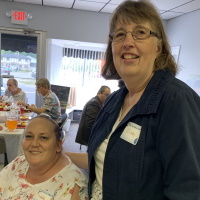 One of the most remarkable connections made at MC has been between Cindy and a former student. Cindy taught at an area school prior to entering ministry with Ken. More than 30 years and multiple churches later, they returned to Massillon to retire before becoming involved with MC. A familiar woman began attending MC regularly. Upon reviewing old yearbooks, Cindy found what she was looking for: the handwritten entry from a young lady named Michelle (pictured sitting, with Cindy), who had been in Cindy's class. "Hope to see you in the future," her entry concluded.
As a result of attending MC, Michelle and her granddaughter Delilah chose to be baptized. MC exemplifies this mission, nurturing connections while leading people to Christ.