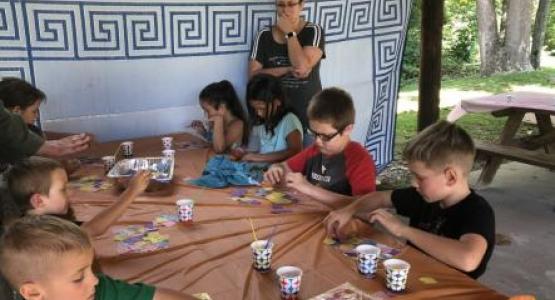 COVID-19 + Children's Ministries = Creative Events
December 09, 2020 ∙ by JennaLettsome ∙ in Coronavirus Pandemic, Mountain View Conference
by Valerie Morikone
"He's Able," "My God is So Big" and "He Will Take Care of You"—these are the songs members teach children to sing during Sabbath School and family worship. They read them Bible stories of how God protected His people and keeps His promises. God promises in Psalm 91 that He will deliver His people "from the deadly pestilence," "not [to] be afraid ... of the pestilence that stalks in darkness" and "[no] plague [will] come near your tent" (NAS).
The question is, are believers claiming these promises amid COVID-19? Are children in the church's sphere of influence witnessing this unwavering faith and trust? They may not be able to do ministry like they used to, but that's a good thing! God is waiting to open church members' eyes to other options that we never considered.
At the beginning of the pandemic, Bonnie Cutright, a pastor's wife from the Mountain View Conference (MVC) Buckhannon (W.Va.) church, began a "Children's Bible Story Hour" each Sabbath afternoon via Zoom, reaching children in her church, district and other states.
In the same vein, Diane Gregg, Children's Ministries director for MVC, shares, "I sought God's guidance on what to do in our area, and He impressed me to hold an outdoor Vacation Bible School at the city park. This inspired those helping me to continue with 'crafts in the park' on Sabbath afternoons. My husband and I also began hosting 'outdoor movie nights' in our backyard for families in our neighborhood."
Gregg believes that God will bring good out of COVID-19 for we have a God who is "So Big, So Strong, and So Mighty," that there's nothing He cannot do for you and through you!