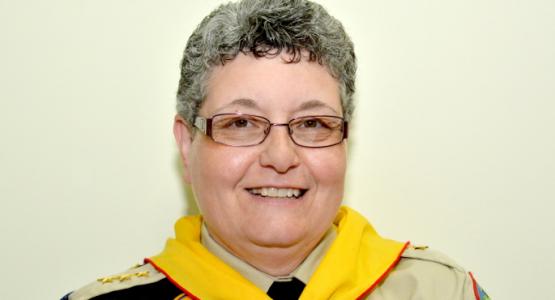 Conference Honors Scheib for Commitment to Ministry
July 27, 2020 ∙ by Web Administrator ∙ in Pennsylvania Conference
Story by Tamyra Horst
Pam Scheib began her Pathfinder and Adventurer ministry in 1999 when she said, "I do" to her husband, Michael. Since then, she has served as a Pathfinder club staff member, club director and area coordinator, to ultimately becoming the Pennsylvania Conference Pathfinder and Adventurer Ministries director in 2010. Scheib became a Master Guide in 2003 and achieved both the Pathfinder Leadership Award (2006) and the Pathfinder Instructor Award (2009). She also served as a member on the Executive Advisory Committee for the 2014 and 2019 international Pathfinder camporees, and has been the camporee director for the 2007, 2012 and 2016 Columbia Union Pathfinder camporees. Under her direction, the union's Pathfinder Bible Experience grew from three participating conferences to seven. During the past five years, attendance became too large for most church buildings, so under her leadership as Columbia Union Pathfinder director, she moved them to gymnasiums instead.
"The Pennsylvania Conference appreciates all that Pam has done for young people across our state for the last 10 years," shares President Gary Gibbs. "Her commitment to Pathfinders and Adventurers has helped to build a strong program that has touched many lives. We thank Pam for her many years of sacrificial service and for the ministry to young people that she will surely continue."
Todd Casey, Pennsylvania Conference's Youth and Young Adult Ministries director, states, "Club ministries is one of the best ministries our local church can offer young people."
Casey, a Master Guide, looks forward to building on the foundation Scheib has laid in Pennsylvania. He joined the conference team April 1 and will lead Pathfinder clubs, Adventurer clubs and the summer camp program as part of his Youth Ministries responsibilities.