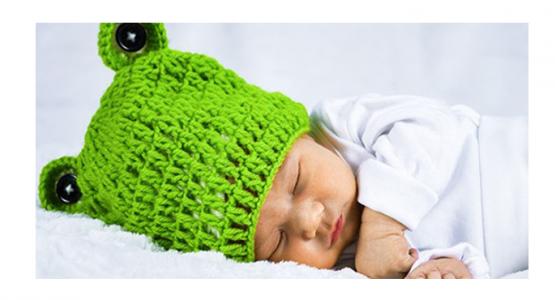 Adventist HealthCare Shady Grove Medical Center Jumps for Joy Over Our Leap Year Babies
March 02, 2020 ∙ by vmbernard ∙ in Adventist HealthCare, Health & Lifestyle
Story by Tina Sheesley
The deliveries were extra special at Adventist HealthCare Shady Grove Medical Center on Feb. 29, as our Birth Center team helped local moms welcome leap year babies. On leap day 2020, Shady Grove doctors and nurses delivered 7 babies whose next birthdays won't be on the calendar for four more years.
Stefani Morataya of Rockville was one of Shady Grove's leap day moms. Her son, Bryan, was born at 7:13 a.m., weighing 6 pounds, 10 ounces. Stefani was due March 1. She said she didn't realize her baby might have a unique birthday until a co-worker mentioned it earlier this week. Stefani plans to celebrate Bryan's birthday on March 1 on non-leap years.
To mark our special arrivals, Shady Grove's leap day babies received frog caps that were hand-knitted by one of our Labor and Delivery Unit nurses.
Shady Grove Medical Center delivers approximately 5,000 babies each year. Our services include a Level III neonatal intensive care unit (NICU) for premature and critically ill newborns; all board-certified lactation consultants; the area's first and only birth advisor to support parents-to-be; and Maryland's first Milk Depot, where moms can safely donate excess breastmilk.