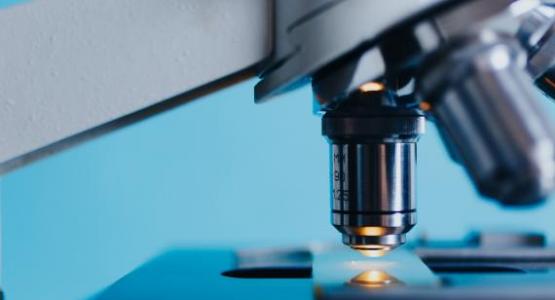 $1.42 Million Awarded to Adventist Schools, $165,000 to Columbia Union Schools
April 07, 2020 ∙ by vmbernard ∙ in Columbia Union News, Education
Versacare Foundation awarded $1,420,000 in grant funding to 189 Adventist primary and secondary schools across the United States and Canada in support of STEM education (Science, Technology, Engineering, Math). Versacare awarded $165,000 to 21 schools in the Columbia Union Conference.
"The Columbia Union Office of Education is grateful to the Versacare Foundation for providing these grants to advance STEM education in 21 of our PK-12 schools for the 2020-21 school year," says Donovan Ross, vice president for Education in the Columbia Union. "This will enable our schools to fund robotics programs, equip science labs, and to purchase hardware and software that will help to to strengthen the existing STEM programs or to initiate new ones." 
This was Versacare Foundation's fifth successive year funding STEM grants and marked the third consecutive year it funded every school that applied for a STEM grant. The STEM grant program has provided funding in three categories:
$5,000 for smaller schools of 3 classrooms or less;

$10,000 for larger schools of 4 or more classrooms and 12-year schools;

$10,000 for senior academies.
The many uses of STEM funds include the purchase of classroom smart boards, tablets or Chromebooks for student use, equipping or updating student computer labs, installation of 3D printers and related software, initiating or funding robotics programs, instruction in software coding, and the equipping of chemistry, physics and biology labs, and more.
Through 2020, Versacare Foundation has provided 417 schools with a total of $3,245,000 in STEM grant funding. Attached please find a complete list of the schools funded in 2020
After funding nearly half of all Adventist primary and secondary schools across the NAD with STEM grants, Versacare Foundation has ended its STEM school grant program and for 2021 will focus on funding STEM training for teachers.
For more information about Versacare Foundation's grant program, please contact us using the information below or visit versacare.org.
Columbia Union
Allegheny East Conference
Calvary Adventist School, $5,000
Hillside Seventh-day Adventist School, $5,000
Chesapeake Conference
Baltimore White Marsh Adventist School, $5,000
Highland View Academy, $10,000
Spencerville Adventist Academy, $10,000
Mountain View Conference
Highland Adventist School, $10,000
New Jersey Conference
Lake Nelson Adventist Academy, $10,000
Meadow View Junior Academy, $10,000
Tranquility Adventist School, $5,000
Waldwick Adventist School, $10,000
Ohio Conference
Mansfield School, $5,000
Spring Valley Academy, $10,000
Pennsylvania Conference
Blue Mountain Seventh-day Adventist Elementary, $5,000
Lehigh Valley Seventh Day Adventist School, $5,000
Mountain View Christian School, $5,000
Potomac Conference
Beltsville Adventist School, $10,000
C.F. Richards Christian School, $10,000
Richmond Academy, $10,000
Shenandoah Valley Academy,$10,000
Shenandoah Valley Adventist Elementary, $10,000
Tappahannock Junior Academy, $5,000