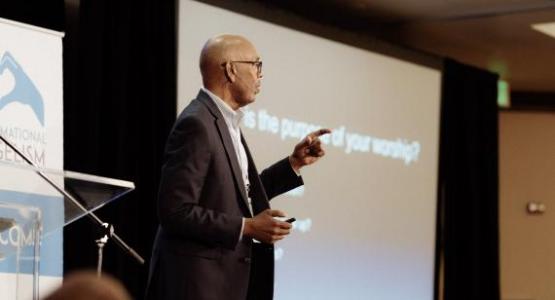 VIDEO: Making Your Sabbath Worship Service an Evangelistic Experience with Emil Peeler
June 11, 2019 ∙ by vmbernard ∙ in Allegheny East Conference, This Month's Issue
"You have people coming each week and sharing their most precious non-renewable resource each week--Time.  Everything [in the church service] should be done with planning and purpose," said Emil Peeler, senior pastor at the Capitol Hill church in Washington, D.C., at the Columbia Union Conference's Transformational Evangelism conference.
"This might shake us because we have the Three Angels Message. The accuracy of our message is not enough. It does not excuse poor planning. It does not excuse the lack of excellence," he added.
Watch other videos from Transformational Evangelism here.