Longtime Columbia Union Members Recognized
January 31, 2019 ∙ by vmbernard ∙ in Columbia Union News, Chesapeake Conference, Potomac Conference
Story by V. Michelle Bernard / Photos by Dan Weber/NAD Communication
During the Adventist Ministries Convention in Albuquerque, N.M., North American Division (NAD) leaders recognized several longtime Columbia Union Conference leaders with Lifetime Achievement awards. 
"Our hope is that when we recognize and show gratitude to individuals who are [providing] exemplary contributions, other leaders are inspired to value excellence in their pursuits for God and His Church," says Debra Brill, NAD's vice president for Ministries and event organizer.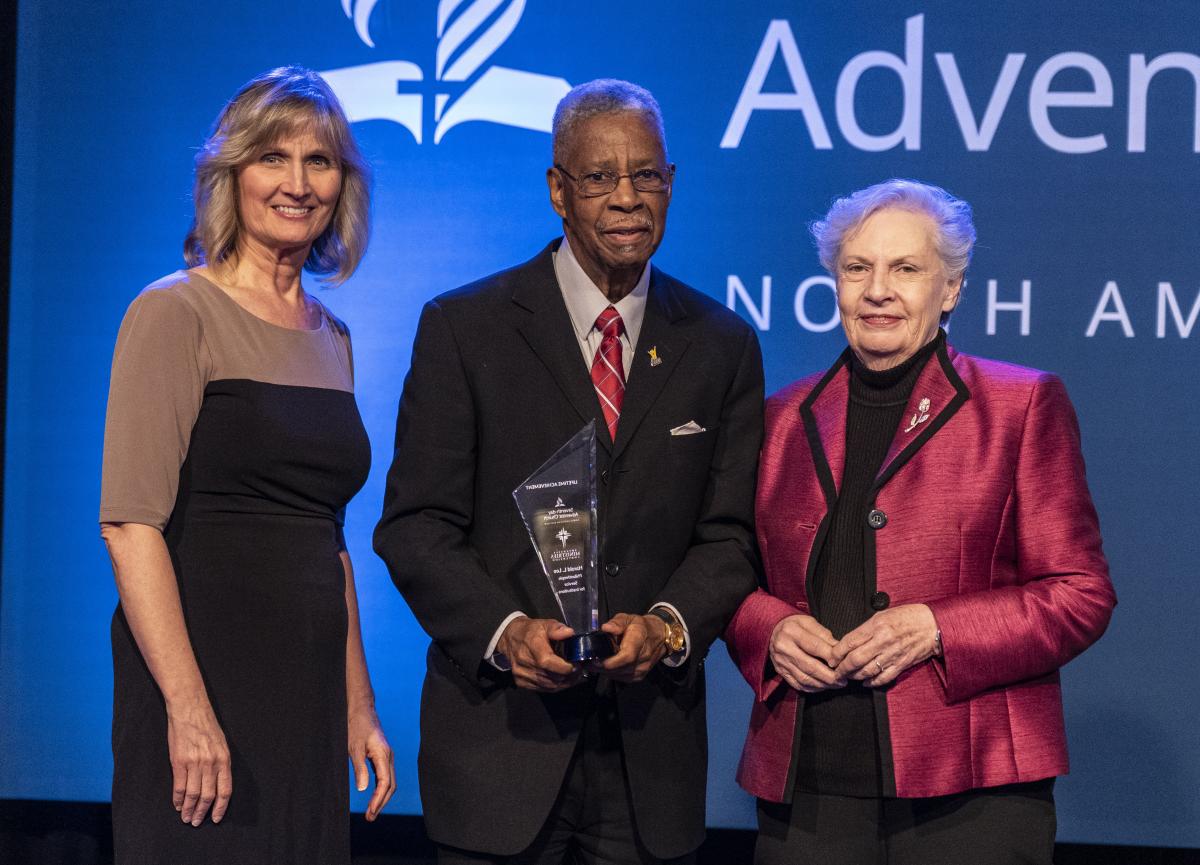 Retired Columbia Union Conference President Harold Lee (pictured, center with Bonita Shields [left], director of NAD's Stewardship Department, and Lilya Wagner, director of Philanthropic Services for Institutions [PSI]), received the Lifetime Achievement Award for Philanthropic Service for Institutions. Lee, who retired from the Columbia Union as president in 2006, was the first stewardship director for the NAD and "continues to be a strong voice for stewardship," says Shields. "That's why we co-presented this award."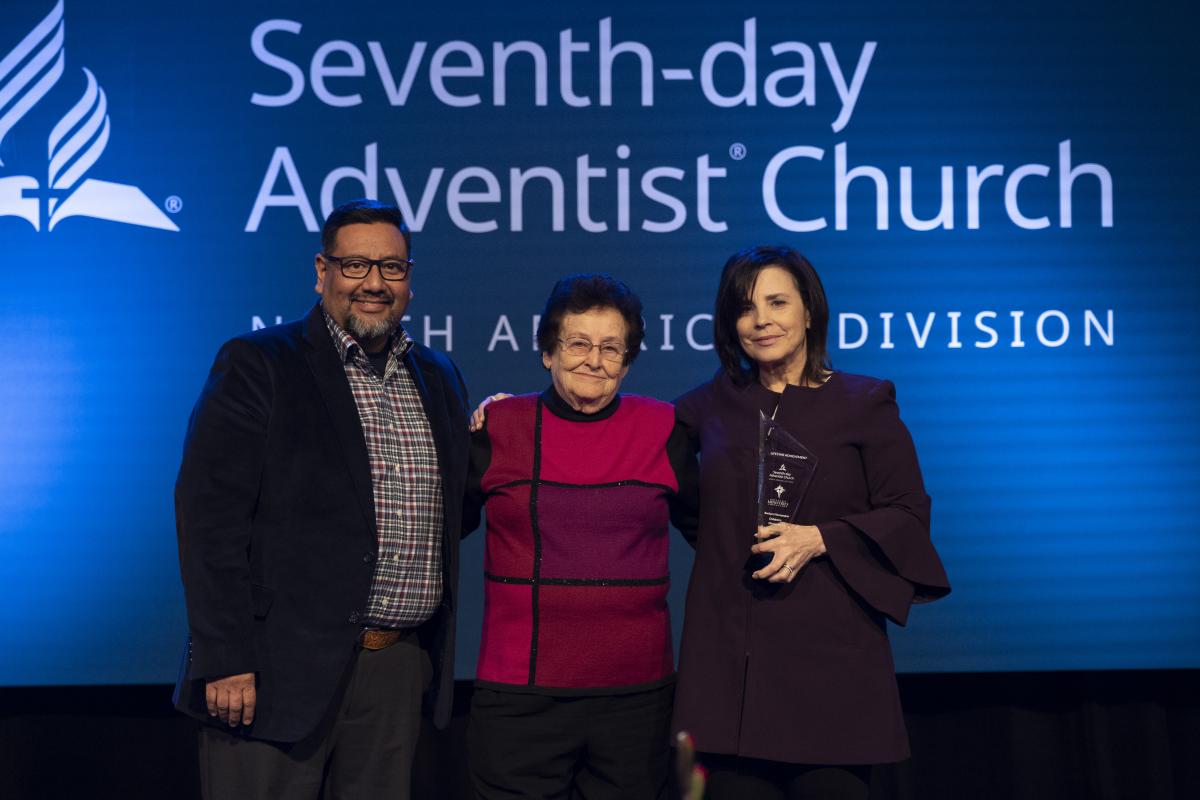 Barbara Manspeaker (pictured, center with Gerry Lopez, associate director of NAD's Children's Ministries, and Sherri Uhrig, director), former Children's Ministries and Family Ministries director for the Columbia Union, received a Lifetime Achievement award for her work in Children's Ministries.
Minnie McNeil (pictured above), former Adventist Community Services and Disaster Relief director for the Allegheny East Conference and Columbia Union, was honored for her more than 15 years of service.
Gary Swanson, retired associate director for the Department of Sabbath School and Personal Ministries at the General Conference, and a member of Chesapeake Conference's Spencerville (Md.) church, and Ron and Karen Flowers, retired co-directors of the Department of Family Ministries at the General Conferences, who are now active in Potomac Conference's Charlottesville, Va., church, received awards for their ministries.
Tamyra Horst, director for Prayer Ministries at the Pennsylvania Conference, and Women's Ministries at the conference and Columbia Union, and Glen Milam, volunteer Pathfinder coordinator for the NAD, and director of Chesapeake Conference's Mt Aetna Camp in Hagerstown, Md., received Excellence in Ministry awards.