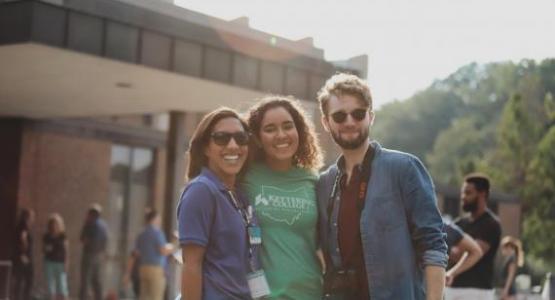 Kettering College Hosts Event for Prospective Seventh-day Adventist Students
August 27, 2019 ∙ by vmbernard ∙ in Kettering College, Education
Story by Lauren Brooks
On November 15-16, 2019, Kettering College is hosting a new event designed for prospective Seventh-day Adventist students to experience the many facets of life at Kettering College. During Experience Kettering, students will get a chance to explore Kettering College's campus, speak with admission counselors about their program of interest, connect with Kettering Adventist HealthCare managers about potential job opportunities, explore the Dayton area, and worship with us at the Kettering Adventist Church.
At this event, students will be able to talk to our admissions counselors about scholarship opportunities. Kettering College has increased the amount of scholarship awarded to Seventh-day Adventist students so eligible applicants can now potentially receive anywhere between 25% – 100% off of their tuition.
"We know that choosing which college to attend is a huge life decision and a major investment in your future," Adam Brown, Dean of Student Success. "We wanted to create an opportunity for students to experience our campus and to see what it might be like to pursue a career in a thriving, faith-based health care college and network that shares their passion for service."
As the educational institution of Kettering Adventist HealthCare, Kettering College specializes in health sciences and offers 8 innovative healthcare programs. We've been placing our graduates in the most in-demand areas of healthcare for over 50 years and are passionate about educating our students to make service a life calling.
Any students interested in pursuing a healthcare degree on a Seventh-day Adventist campus should attend Experience Kettering to learn more about the degree opportunities and scholarships available.
Visit kc.edu/experience for more information and to register.