October 01, 2019 ∙ by Web Administrator ∙ in Adventist HealthCare, Editorials
Editorial by Dave Weigley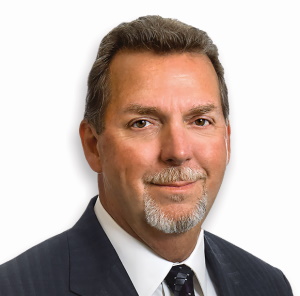 I am a witness that dreams do come true, visions do become reality and God does answer prayers! This past August, all three happened when we celebrated the grand opening of Adventist HealthCare (AHC) White Oak Medical Center on Healing Way in Silver Spring, Md. This is something that hadn't happened in more than a hundred years, and during this journey, some might have wondered if it would happen in a million years. But God is good!
Around the turn of the 19th to 20th century, Ellen G. White, a pioneer leader of the Seventh-day Adventist movement, envisioned health care happening somewhere "on a grassy slope" in Takoma Park, Md., close to Washington, D.C. It would be a place where the healing and restoration ministry of Jesus Christ, as expressed by His church, could be offered and modeled in the local community. Washington Adventist Hospital became that place, fulfilling the dreams of our forefathers and leaders, extending the "right arm of the gospel" to the masses, and carrying forward the legacy of health and healing. And while it was a difficult decision to relocate, finding a new home became necessary so as to maintain a robust future for this valued ministry.
As many community leaders and church members gathered to participate in the opening festivities, I recounted a few of the "victories of faith" we experienced on this journey:
Permits: It took years and more than one application to obtain the necessary permits and certificates from the state and other government organizations.
Finances: Securing the resources to finance our new plant while maintaining a robust performance at the old one proved to be a formidable challenge.
Leadership: We are indebted to a lot of excellent people who teamed up and worked diligently for about a decade so we could realize the fulfillment of this dream.
We are deeply grateful to Terry Forde, our AHC president and CEO, leadership team, boards, physicians, nurses and all who collaborate to extend God's care day after day. We are also so grateful that our world church leader, President Ted N. C. Wilson, joined our special dedication service.
As we aspire to carry forward the legacy of this world-class ministry, let us remember the counsel of White, who wrote in Christ's Object Lessons, "It is not the capabilities you now possess, or ever will have, that will give you success. It is that which the Lord can do for you. We need to have far less confidence in what man can do, and far more confidence in what God can do" (p. 146).
Dave Weigley serves as president of the Columbia Union Conference and chair of the Adventist HealthCare Board of Trustees.