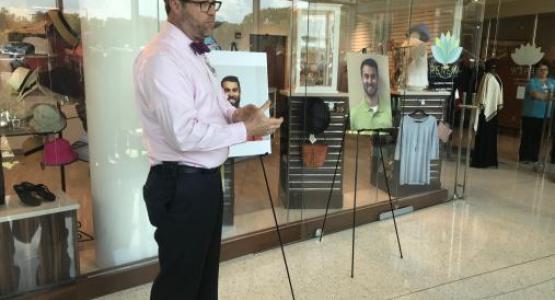 Adventists Respond to Dayton and El Paso Shootings
August 05, 2019 ∙ by vmbernard ∙ in Columbia Union News, Allegheny West Conference, Kettering Health, Ohio Conference
Story by V. Michelle Bernard
A second mass shooting in less than a year has directly impacted the Columbia Union Conference territory. Among the nine killed in a nightclub in downtown Dayton, Ohio, early Sunday morning was Nicholas Cumer, 25, a trainer interning with Maple Tree Cancer Alliance, an organization that serves patients in several of Kettering Adventist HealthCare's (KAHC) facilities. Two other trainers with Maple Tree Cancer Alliance were also shot and are expected to make a full recovery, according to Maple Tree Cancer Alliance staff.
KAHC held two prayer services at the Kettering Medical Center today, a unit particularly impacted. Staff members also gathered for a service at Grandview Medical Center (pictured). Staff are also providing support to employees whose with family members impacted.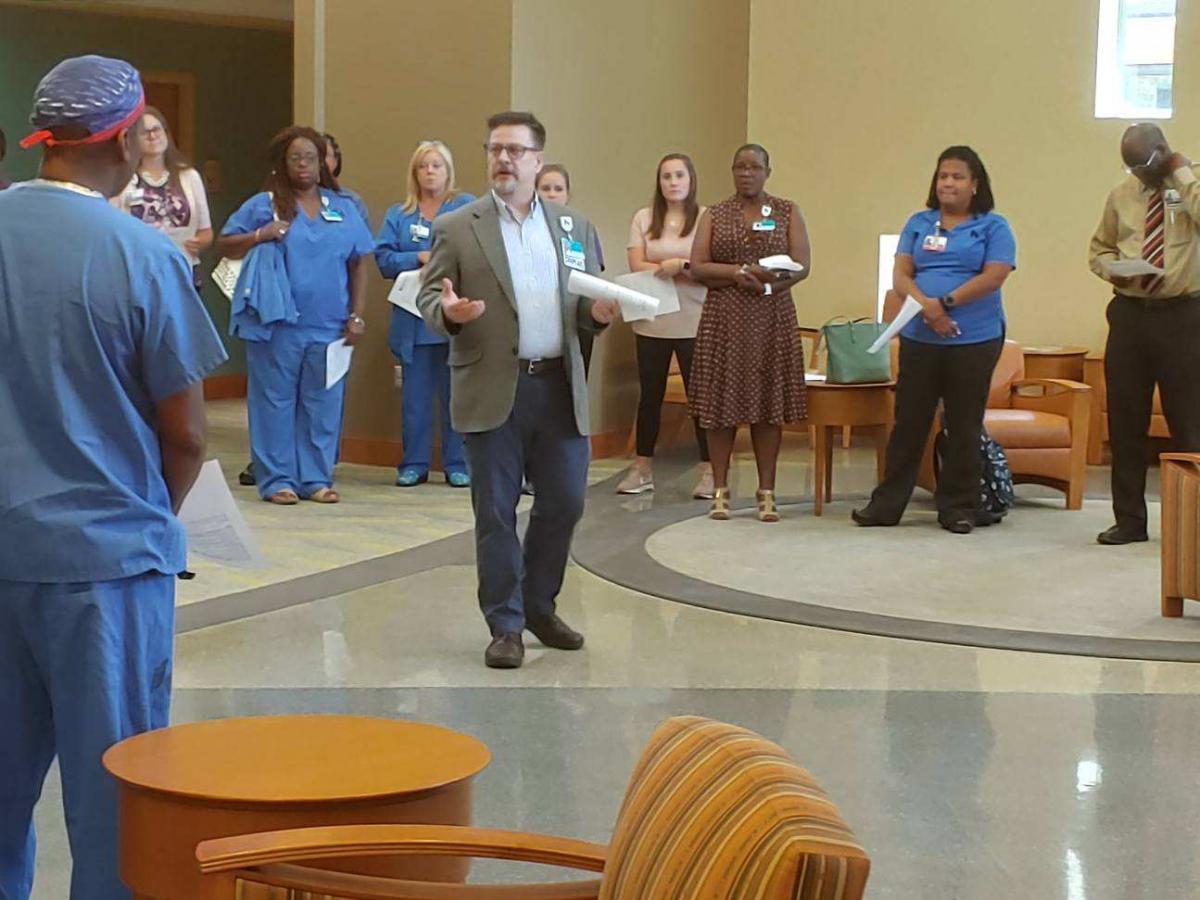 "Many of us in the Ohio Conference of Seventh-day Adventists are heartbroken, awakened early this morning to learn of yet another mass shooting—the 250th this year—only this time in our own backyard," wrote Ron Halvorsen Jr., Ohio Conference president, in their statement (read the full statement here.) "We mourn the loss of innocent lives and extend our deepest condolences and prayers for the nine people killed and at least 27 wounded or injured, their families, loved ones, and friends."
Dave Weigley, president of the Columbia Union Conference, also reflected on the event. "Once again our world has been marred by the invading stench of hatred and evil that disrupted communities in Dayton and El Paso with hurt and heartache. Our prayers are with those who have experienced the sudden and senseless loss of loved ones, particularly the family of the young man who was training to serve others," said Weigley, who chairs the Kettering Adventist HealthCare Board of Trustees, whose Dayton-area hospitals treated 14 of the wounded. "We are so grateful for the physicians and caregivers who are providing ministries of healing and for the chaplains who are offering comfort, support and words of hope in this time of need."
Ohio Conference's Kettering church has contacted the Kettering Adventist HealthCare's Dayton Foundation and the Kettering Police Department about hosting funeral services and bereavement meals for any victims families that may need space for a memorial service. The church will also be remembering the victims in a special prayer at each service this Sabbath, reports Alex Harter, one of the church's pastors.
Related Stories