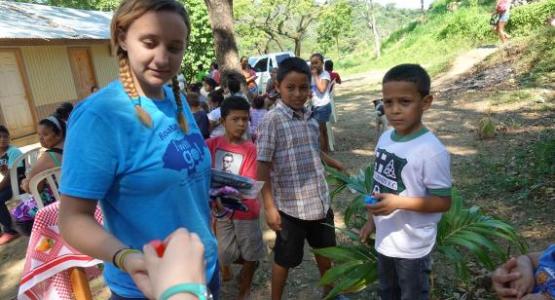 Why We Continue to Serve in Honduras and Beyond
July 31, 2018 ∙ by rbacchus ∙ in Mountain View Conference, Editorials
Editorial by Cheryl Jacko
Wouldn't it be better used by sending a check overseas and letting the local people spend it as they see fit?" Have you ever heard these questions? Have you ever thought them yourself? At the Mountain View Conference (MVC), we have a decisive answer.
Every other year, the MVC Office of Education plans an out-of-country mission trip for MVC students and teachers. In coordination with the Office of Education, Youth Director Walter Cardenas planned this year's mission trip to Roatan Island, Honduras. While the west end of Roatan Island is a vacation destination, the rest of the island has a high rate of poverty and need. That is where we went to work.
Participants conducted eye clinics and health screening events throughout the island, continued construction on a classroom at the Adventist school in Jonesville and provided VBS programs and evangelistic meetings at two local churches.
We had interesting, new experiences: a boat trip through a thicket of mangrove trees, trying to sing along with church members who sang at the top of their lungs in Spanish, petting dogs that showed up at our health clinic. What impressed us the most were the many smiling, friendly faces, the adorable children, the delicious food, the hospitality and the commitment of the local church to share the gospel with the people of their island. We felt privileged to join them in that work during our 10-day trip.
When asked to share about the trip, our students conveyed some deep insights. One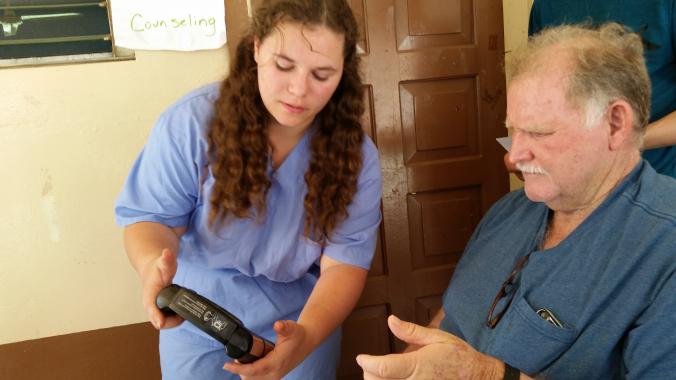 said, "I think this trip helped me grow as a person. I learned never to take things for granted." Another shared, "I know we were sent there to help them, but in so many ways, it was them who helped us. ... I'm sure that most everybody came home crying." A student speaker said, "My biggest blessing was the good feeling of someone getting baptized because of what I had been preaching." And finally, one first-time student missionary gave us our marching orders: "Go be a missionary. Don't let anything hold you back."
The spiritual and leadership growth showed by our students during our trip are why we continue to sacrifice and work to keep our MVC student missionary program alive and well. These experiences are changing lives both here and in the countries we visit.  Thank you for your support of Adventist missions and the ministry of Adventist education in the Mountain View Conference.
Cheryl Jacko serves as superintendent of schools for the Mountain View Conference.