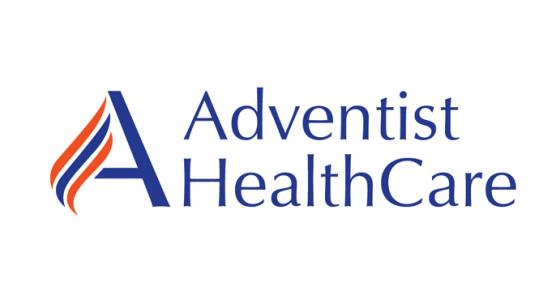 Washington Adventist Hospital, Shady Grove Medical Center Earn Honors for Quality Care of Severe Heart Attacks
August 01, 2018 ∙ by vmbernard ∙ in Adventist HealthCare
Story by Betty Klinck
Adventist HealthCare's two hospitals have each received two awards from the American Heart Association (AHA) for providing high-quality care to patients who suffer severe heart attacks.
Adventist HealthCare Washington Adventist Hospital received the 2018 Mission: Lifeline NSTEMI Gold Achievement Award, and Adventist HealthCare Shady Grove Medical Center received the Bronze Achievement Award. These honors recognize the hospitals for their adherence to quality measures in treating patients with the two most severe types of heart attacks, caused by either a partial or full blockage of the heart's arteries.
The hospitals earned these awards by meeting specific criteria and standards of performance while quickly treating the type of heart attacks known as NSTEMIs, or non-ST segment elevation myocardial infarctions. Rapid treatment is critical for NSTEMI patients to save lives and prevent serious damage to the heart.
"We are honored to be recognized by the American Heart Association for our commitment to delivering world-class care for our heart attack patients," said Dennis Friedman, MD, Director of the Cardiac Catherization Lab and Medical Director of Inpatient Cardiac Services at Shady Grove Medical Center in Rockville. "We recognize that minutes matter and we strive to provide rapid and compassionate care that provides our patients with the best opportunity for a full recovery."
The AHA also recognized both hospitals for their emergency procedures for heart attack patients. Shady Grove received the 2018 Mission: Lifeline - STEMI Receiving Center- Silver Plus Achievement Award, and Washington Adventist  earned the Bronze Achievement Award.
The hospitals earned these awards by adhering to strict quality standards that remove barriers to quick emergency treatment of heart attack patients throughout their care, beginning with the 9-1-1 call, to EMS transport, and continuing through hospital treatment and discharge.
"These awards speak to the dedication of our entire team to the rapid and effective treatment of heart attack patients. We know that receiving care as quickly as possible is vital for patients and we're honored to offer our community high-quality heart care," said Michael Chen, MD, interventional cardiologist and director, Cath Lab, Washington Adventist Hospital in Takoma Park, Md.
The American Heart Association's Mission: Lifeline program helps hospitals and emergency medical services develop systems of care that follow proven standards and procedures for STEMI patients. The program works by mobilizing teams across the continuum of care to implement American Heart Association/American College of Cardiology Foundation clinical treatment guidelines.