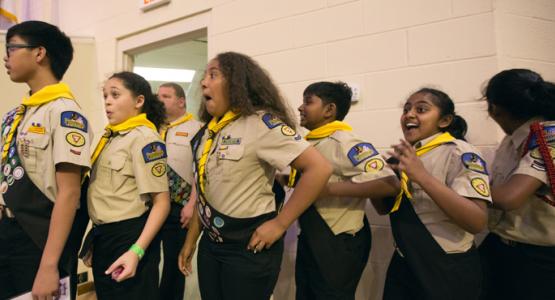 Twenty Columbia Union PBE Teams Place First at Division Event
April 26, 2018 ∙ by vmbernard ∙ in Columbia Union News, Allegheny East Conference, Chesapeake Conference, Mountain View Conference, New Jersey Conference, Ohio Conference, Pennsylvania Conference, Potomac Conference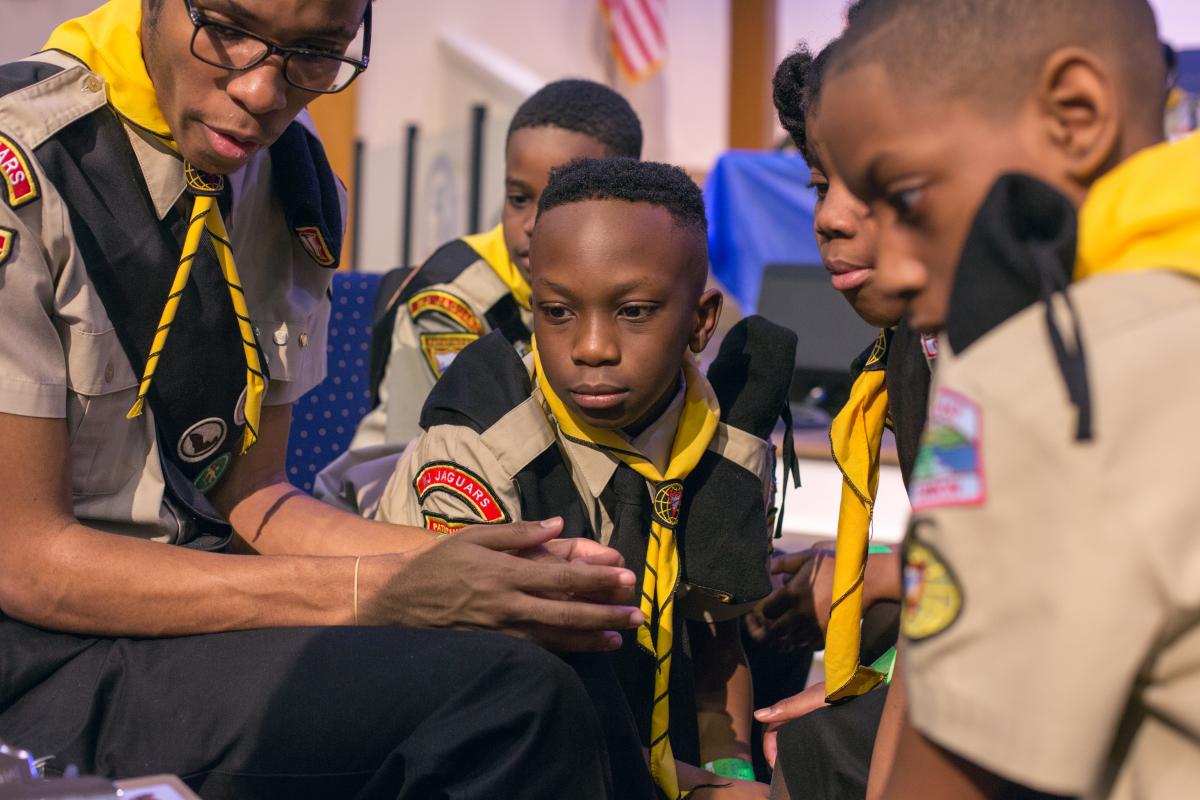 By V. Michelle Bernard / Photos by Pieter Damsteegt/NAD
Thirty-seven teams from the Columbia Union Conference participated in the North American Division's (NAD) Pathfinder Bible Experience (PBE) at Camp Hawthorne (Fla.) April 21.
The Columbia Union teams—the largest group from any union—were among 185 teams from the NAD who participated, as well as eight teams from the North England Conference, South England Conference and Irish Mission. In total, 193 teams qualified to participate. Twenty Columbia Union teams placed first, 15 placed second and two placed third.
To achieve first-place ranking, a team must score 90 percent of the highest score, second-place teams must score 80-89 percent of the highest score and third-place teams must score 70–79 percent of the highest score.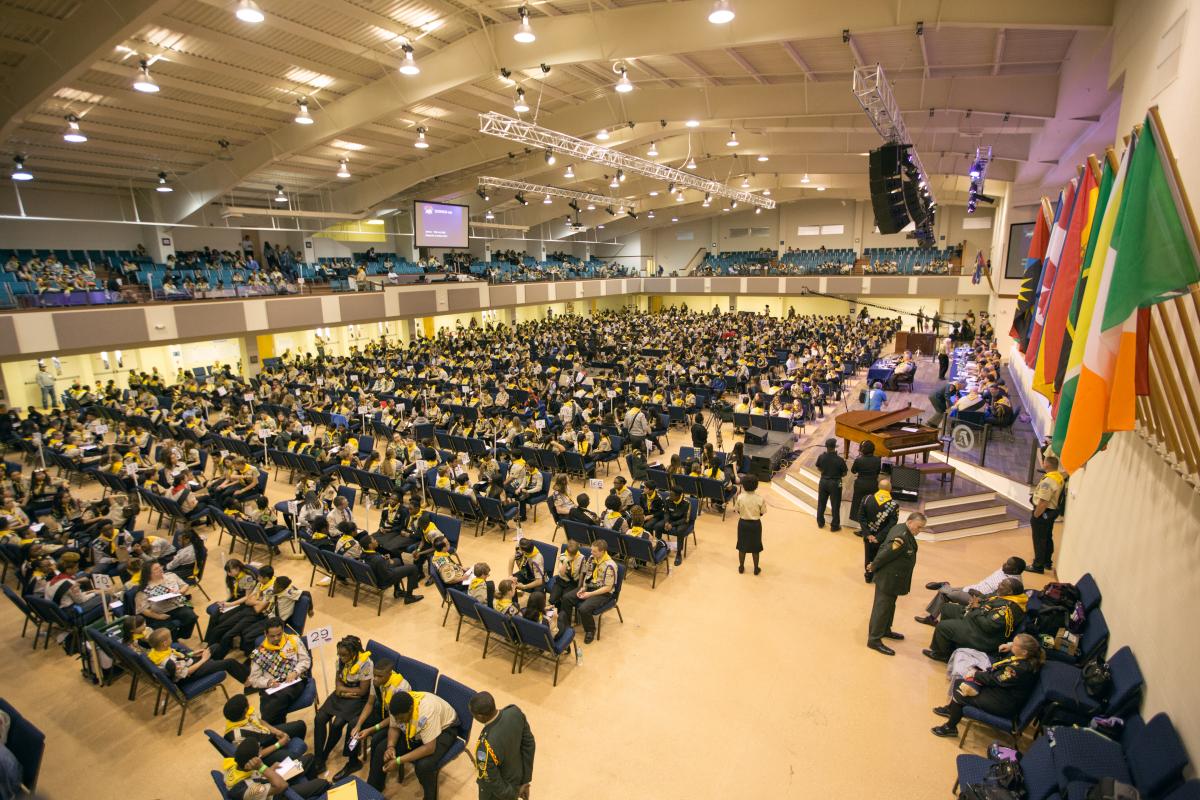 God's Logistics
Organizers originally scheduled the event to be held at another venue and had anticipated 100 participating teams, based on the events the last three years. But in December 2017, the venue management told NAD organizers they could no longer use their venue. In January organizers scouted and secured Camp Hawthorne.
"An amazing miracle happened, and by the end of the union-level events in mid-March, it was evident that our average was blown away," says Armando Miranda, Jr., associate youth director for the NAD. "We received with joy and some worry the news that 193 teams had qualified for our division event. God clearly foresaw that we needed a venue with the capacity to hold 193 teams."
Columbia Union rankings:
First Place
Allegheny East Conference
Genesis Jaguars – Team A
Liberty Lightbearers – Purple
Chesapeake Conference
Pikesville Tigers – Believers
New Jersey Conference
Piscataway Eagles – Amethyst
Piscataway Eagles – Onyx
Piscataway Eagles – Sapphire
Piscataway Eagles – Sardonyx
Polaris Filipino – Team 1
Ohio Conference
Akron Crusaders – Hagiographa
Akron Crusaders – Ketuvim
Beavercreek Broncos
Pennsylvania Conference
Bethlehem Eastern Trumpets – Team A
Philadelphia Blvd. Heaven Bound
Potomac Conference
Beltsville Broncos Daniel
Beltsville Broncos Hananiah
Beltsville Broncos Mordecai
Community Praise Church Lady Panther
Community Praise Church Panther Persia
Fredericksburg Patriots Sword
Orange Prayer Warriors
Second Place
Allegheny East
Community Falcons
Maranatha Adventist Warriors – Team 2
Chesapeake
Atholton Faith Blazers – Team 1
Atholton Faith Blazers – Team 2
Mountain View
Charleston River City
New Jersey
Joshua Angels
Piscataway Eagles – Ruby
Polaris Filipino – Team 2
Pennsylvania
Wyoming Valley Falcons
Potomac
Beltsville Broncos Azariah
Beltsville Broncos Mishael
Fredericksburg Patriots Shield
Leesburg Soaring Eagles
Olney Musketeers Legacies
SASDAC Rocks Eagles
Third Place
Potomac
Arlington Spanish Pioneros
Vienna Stars Legend of Fire