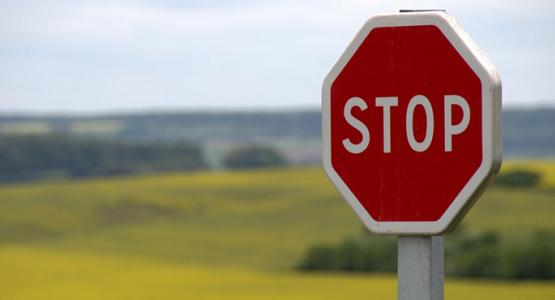 Providence, Not Coincidence
May 03, 2018 ∙ by vmbernard ∙ in Mountain View Conference
Story by Keisha May
I am a graduate from the Appalachian School of Law (Va.). In 2001 Peter Odighizuwa was one of my classmates and acquaintances. On January 16, 2002, Odighizuwa, fueled by the news that he had been suspended, stormed through the law school with a handgun. During his killing spree, he shot the academic dean, a professor and a first-year student. Three other students were wounded and hospitalized, but survived.
After an enjoyable Christmas holiday at home, I decided to return to school early to prepare for the new semester. About 35 miles from school, a car rear-ended me at a red light. The driver jumped out of her vehicle, profusely apologized and told me that she did not know how she had crashed into me. She had seen my car and brake lights, but still drove into my Chevy.
Following the accident, I called my parents to discuss car options. My father was leaving in less than two days for an out-of-state trip, and if I wanted him to help me purchase a car, I'd have to return home immediately. I felt I had no choice but to go home. Little did I know God was working behind the scenes. As I was driving back home, my dad received a call that his trip had been rescheduled, giving me extra time to shop for a car.
Later that day, after a frustrating time at car dealerships and returning home without a new car, my father and I found several missed calls on the home phone. What could possibly be so important to warrant 20 plus missed calls? I wondered.
After speaking to my boyfriend and turning on the TV, I learned what had happened. Had I been at school at the time of the shooting, I would have been in the common's area as Odighizuwa was making his rounds. The significance of my return trip home suddenly became clear.
I purchased a car the next day and returned to school to share in the grief with my fellow students. While I was in a school meeting, I saw a woman staring at me and crying. As she approached me, I recognized that she was the woman who had rear-ended me. She was one of the grief counselors brought in to talk to the students. She heard that one of the victims was a blonde female and feared it was me. We hugged and acknowledged the grace of God's plan in this upside-down situation. 
I am no more special, no more loved, no more thought of than any of the victims or those who witnessed this horrific event. I believe it was providence—the protection of God for reasons only God knows. He loves all equally, but for whatever reason, I was granted His protection on that day, and I will forever be humbly grateful.
Keisha May is a member of Mountain View Conference's Spencer (W.Va.) church.