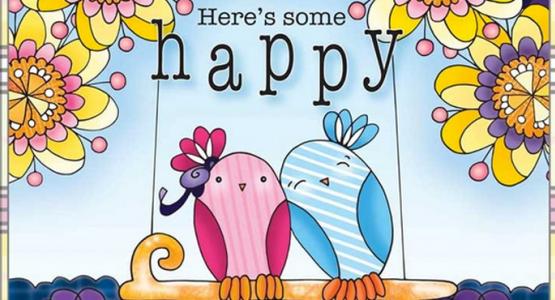 New Resources to Grow Your Walk With Christ
November 21, 2017 ∙ by vmbernard ∙ in Potluck, This Month's Issue
Story by Pacific Press® Staff
Reading through the Bible is something we know we ought to do—but following through often proves a sticking point for many Christians in spite of all the good reading plans available. Andy Rau, former senior manager for Bible Gateway in speaking to the importance of reading the Bible every day, says, "The Bible isn't a magic book of ancient wisdom; it's a book about life and about God's love for you. Our relationship with God is informed by Scripture, and according to Jesus this relationship is what gives us life itself." 
To this end, Pacific Press® has recently released The Devotional Clear Word. Taken from Dr. Jack Blanco's original work, The Clear Word, The Devotional Clear Word is formatted so each day's reading includes a portion from the Old Testament, the New Testament, and Psalms or Proverbs. It will make reading from cover to cover easier than it's ever been before.
Along with Bible reading, many find journaling to be an added blessing to their devotional life. If you're looking for a good place to start, Longing For God combines a daily Bible reading program with prayer journaling. Written by Frank M. Hasel, associate director of the Biblical Research Institute, it is formatted to include a space to journal your thoughts while reading and praying through the daily Scripture selection. It also offers practical suggestions for personal prayer, as well as dealing with some challenging aspects of prayer. What distinguishes this Bible-prayer journal from others is the deliberate focus on God and His Word as the foundation of our relationship with Him. 
For anyone who loves to journal and color in, Here's Some Happy, by Gina Graham, blends both interests. This coloring journal combines the joy of coloring with the love of journaling. It contains 128 pages of designs and illustrated Scripture as well as lined space to journal. The pages are heavy and colors won't bleed through. They are also perforated for easy removal and display. Here's Some Happy will be available in Adventist Book Centers and at adventistbookcenter.com on December 1, 2017.
"What happens to me," writes Michael Hyatt, former chairman and CEO of Thomas Nelson Publishers, "is not as important as the meaning I assign to what happens to me. Journaling helps me sort through my experience." In Time With God, author Judy-Ann Neal shares how the practice of prayer journaling and biblical reflection can become a life-altering experience. She says, "While devotional practices do not make us grow spiritually, they provide the environment and opportunity for the Holy Spirit to work in our lives. They teach us how to apply God's Word personally and expand our understanding of how to live the Christian life." Time With God will be available early in the new year.