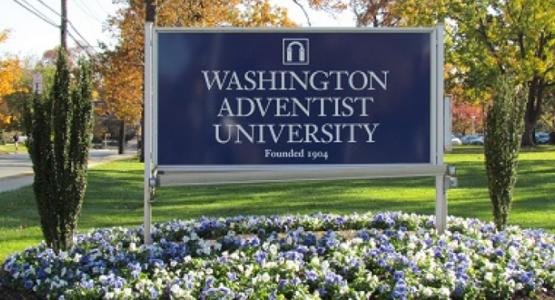 Washington Adventist University Hosts Constituency Meeting
May 24, 2016 ∙ by vmbernard ∙ in Columbia Union News, Washington Adventist University, Education
Story by Donna Bigler
Washington Adventist University (WAU) held its quinquennial Constituency Meeting  May 20, 2016 at Potomac Conference's Sligo church in Takoma Park, Md. The meeting was called to order at 9:30 a.m. by Dave Weigley, Chair of the WAU Board of Trustees and Columbia Union Conference president.  Michael Kulakov,WAU Religion professor, led the devotion and prayer.
During the meeting, new board members were nominated and approved. They included Evelyn Bata, Andre Hardy, Shawn Fordham and Donovan Ross.
In addition, reports on the state of the university, external audits, bylaws and academic affairs were presented and approved by the voting delegates at the meeting, as set forth in the Articles of Incorporation. The delegates represent members within the Columbia Union Conference of the Seventh-day Adventist Church, which includes Ohio, Pennsylvania, New Jersey, Maryland, Delaware, Virginia and West Virginia.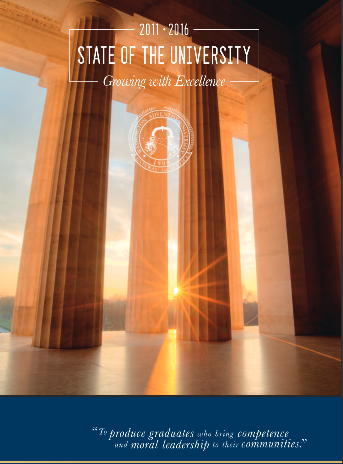 Highlights of the meeting included Weymouth Spence's presentation of his President's Report on the state of the university, providing an overview of the key performance indicators that track progress toward achieving excellence in the areas of quality, people, finance, growth, service and community. As examples of the university's advancement toward the goals of the Vision 2020 – Growing with Excellence plan, Spence introduced a presentation on the Bible translation project that concluded last year and this year's Enactus performance that earned the team second place nationally. He also noted the institution's national and local accreditations, including the upcoming formal accreditation for the undergraduate nursing program which recently met, along with the graduate nursing program, all standards.
A 66-page quinquennial publication, "State of the University: Growing with Excellence," was distributed to constituents at the meeting. It provides an overview of the university's current status, its achievements since 2011, along with a variety of charts, graphs, photos, and interesting facts. Core values that guide the university's growth, advantages of a Washington Adventist University education, and the university's honors and achievements are included in the report, which is available in the President's office on the third floor of Wilkinson Hall (and by clicking here.)
With more than $16 million in campus improvements during the five-year period, the report includes such projects as the $6.3 million Leroy and Lois Peters Music Center that was completed in 2011; the $1.2 million Dining Hall renovation completed in 2012; the $1.1 million Student Activity Center completed in 2013; and the $1.8 million artificial turf ball field with new lights, scoreboard and bleachers in 2014.