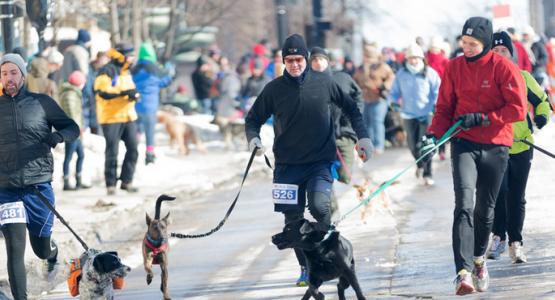 October 10, 2016 ∙ by vmbernard ∙ in Health & Lifestyle, This Month's Issue
Seventh-day Adventists across the Columbia Union Conference celebrated Let's Move! Day September 18, but the emphasis on exercise and healthy living doesn't have to stop, even as the temperatures get colder.
According to Adventist HealthCare's website, exercising in the winter boosts your immune system. It also notes studies that show that people who exercise regularly get 20 to 30 percent fewer colds than those who don't exercise.
Here are several tips from Adventist HealthCare and Let's Move! on how to keep active and safe in the upcoming colder months:
Preparation is key to staying safe in cold weather: dress warn to avoid forst bite and hypothermia.
Frost bite can also occur if you are dehydrated, so drink plenty of water before, during and after being active.
Make sure to have proper footware and socks. Not having proper socks can result in a lack of support and stability, which can lead to injuries [especially on potentially slippery surfaces].
Get moving to stay warm: Get your blood moving by playing tag, or organizing a game of soccer of flag football for an hour of physical activity
Play in the snow!
Explore the Great Outdoors: Find a nearby trail and hike this fall/winter.