Columbus Central Goes Multicultural
April 25, 2016 ∙ by vmbernard ∙ in Allegheny West Conference
Story by Allegheny West Conference Staff
Pastor John T. Boston, II, and the Columbus Central church family are forging a new path for ministry in the Allegheny West Conference (AWC). After one year of praying and planning, Boston and Sergio Romero, AWC multicultural/church growth director, flew to Campeche, Mexico, and drove Pastor Roman Lopez and his wife, Karina, back to Columbus. Pastor Lopez now serves as the pastor for Hispanic ministries at Central.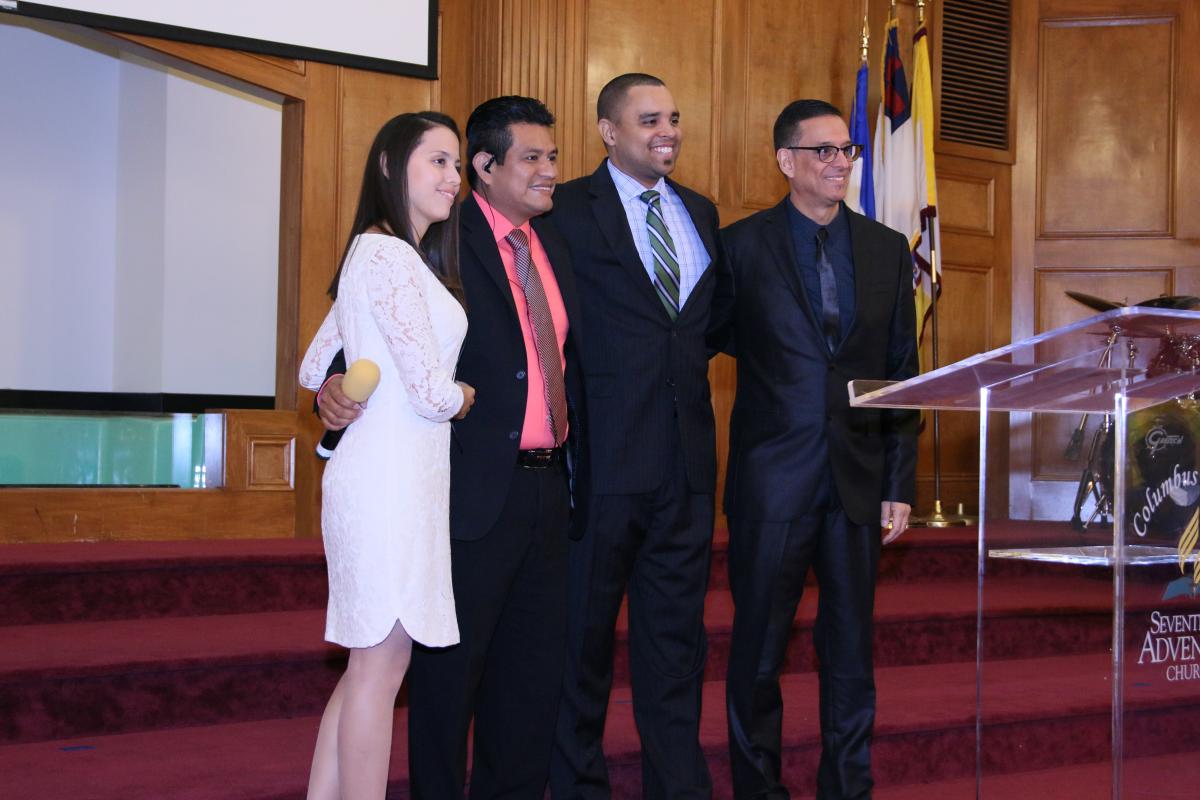 The trip from Mexico took five days, and the church received the Lopez family (pictured with Boston and Romero) with tremendous support. "The Central church believes that the world should know us by our love. The division that exists in our church because of ethnicity and language are barriers for those seeking Christ," says Boston.
Lopez and Boston speak in different parts of the facility for the English and Spanish-language worship experiences, but communion and baptisms are bi-lingual. All young adult, youth, teen and Children's Ministries programs are also bilingual.
Central has already experiencing growth because of this multicultural/multilingual approach to ministry in a diverse city. After the church's first bilingual evangelistic effort April 2-16, 13 people from the African-American and Hispanic community got baptized.
"When we began to talk about this ministry idea, I immediately knew we had to figure out a way, and God has been with us the entire journey" says Romero. "We dream of many churches in many more cities following the same idea and concept, in such a way that we will have color-, culture-, race-blind churches."
The Central church also plans to launch a Haitian, Amharic and deaf language worship experience. The members are excited about the growth. Ian Bruce, a teen member, adds, "I feel like my church looks more like God wants it to look now."