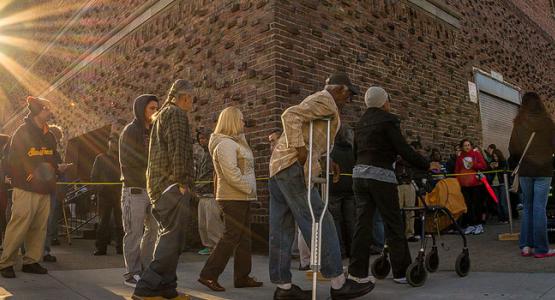 $3 Million in Free Health Care Services To Be Made Available in Beckley, W.Va.
July 07, 2016 ∙ by vmbernard ∙ in Columbia Union News, Mountain View Conference, Health & Lifestyle
Story by Costin Jordache
More than 500 healthcare professionals and volunteers will operate a no-cost medical and dental clinic in Beckley, West Virginia on July 13-15, 2016. Approximately $3 million in free health-related services will be offered to noninsured and underinsured residents of Beckley and surrounding areas at the Beckley-Raleigh County Convention Center. The event is organized by Your Best Pathway to Health, a service of Adventist-Laymen's Services & Industries (ASI), in partnership with the Seventh-day Adventist Church and many other entities.
Free on-site services include primary care visits, gynecology and women's health services including pap smears and consultation by medical specialists including heart evaluation, as well as pulmonology, infectious disease, general and orthopedic surgery, pediatrics, podiatry services, immunizations,
root canals, crowns, fillings, extractions, dental cleaning, pharmacy, eyeglass fittings and examinations, STD screenings, medical massage, physical therapy, x-rays, laboratory services, haircuts, financial counseling, chaplaincy services and a free meal.
Services will be offered on a first come, first served basis. No insurance and no identification are required. The free clinic runs from 7 a.m. – 4 p.m. on July 13 & 14, and from 7 a.m. – noon on July 15. No appointment is necessary.
Beckley residents can obtain more information at YourBestPathwayToHealth.org or by calling 1-888-44-Pathway (1-888-447-2849).
Donate or Participate
Donations and volunteers are still needed. Visit yourbestpathwaytohealth.org for more information.