April Visitor Asks, What is it Like to be a Single Adult in the Church Today?
April 02, 2013 ∙ by cwhittingham ∙ in This Month's Issue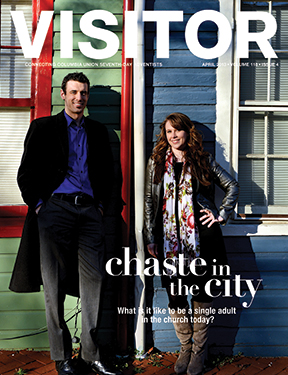 ​Story by: Visitor Staff
Most longtime singles have had to endure intrusive but well-meaning inquiries into their marital status, not only from adorable kindergartners but also grandparents, parents and caring church folk. One Adventist single offers her candid opinion about being single in the church today, and what she learned from hosting her first singles event. She writes, "One cannot overstate the obvious crisis for single Adventist women over the age of 35. While men have options, women must make choices. If we wish to meet a man and marry, we find ourselves speed dating, chatting online to strangers and playing the Adventist version of "six degrees of separation." Click here to read more in this months' issue and then visit our Facebook page to share your single stories!