Nearly 300 Accept Christ During Evangelism Initiatives
January 25, 2012 ∙ by cwhittingham ∙ in Chesapeake Conference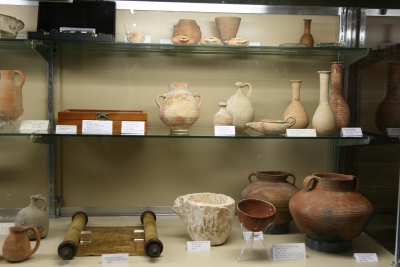 Story by Samantha Young​
Many churches in the Chesapeake Conference employed traditional and creative forms of evangelism recently to reach people in their communities.
The Hagerstown (Md.) congregation drew local residents by screening Forks Over Knives, a feature film that uses scientific data to advocate a plant-based diet of unprocessed foods for optimum health.
Seventh-day Adventist evangelist Alejandro Bullón conducted meetings in six area churches, filling many to capacity. As a result, 250 people accepted Jesus as their Savior and 50 were baptized. The meetings were held in five Spanish churches—Annapolis, Baltimore, Frederick and Washington-Spencerville (all in Maryland); Parksley (Va.)—and the Capital Brazilian Temple in Highland, Md.
Franke Zollman, pastor of the Williamsport (Md.) church, used a unique approach in a series that spanned more than two months. Each meeting focused on a strong archaeological topic followed by a biblical topic. For example, a lecture on King Tut's tomb—filled with treasures for the afterlife—was paired with a Bible study on the doctrine of the state of the dead.
"I find that people will come to hear me talk about archaeology and the Bible that would never come to hear just about the Bible," says Zollman.
Williamsport members made the 130 visitors feel welcome and provided programming for children during the lectures.
Anibal Hansell, pastor of the Cornerstone church in Exmore, Va., is ebullient about what is happening in his community. Members spent three months building friendships with 100 neighbors in preparation for a series of meetings held by Florida evangelist T.A. McNealy. When the series concluded, 26 guests were baptized—more than doubling the membership. The congregation is energized and engaged in visiting and studying with the new members, Hansell says. He adds, "It has revived their confidence in evangelism, and now the members want to baptize 50 more over the next year and fill the church."
The conference evangelism committee has earmarked $300,000 for evangelism in 2012.
Photo: The Williamsport (Md.) church displays some 500 artifacts dating from 3,000 B.C. to A.D. 1,000 in the church foyer during a recent archaeologically themed evangelistic series.