Kettering Adventist HealthCare Expands Care to Tiniest Patients
March 01, 2012 ∙ by cwhittingham ∙ in Kettering Health, Health & Lifestyle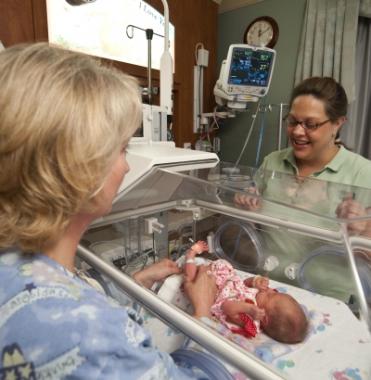 Story by Liz Long; Photos Lee Ann Yahle​
Kettering Adventist HealthCare (KAHC) in Kettering, Ohio, and the Cincinnati Children's Hospital Medical Center in Cincinnati recently announced a joint effort in caring for high-risk newborns. Under their new collaboration, the Cincinnati hospital will provide neonatal and neonatal subspecialty coverage to KAHC's new Neonatal Intensive Care Unit (NICU) at Kettering Medical Center.
Earlier this year, Kettering Medical Center opened a Level IIIA NICU designed to serve newborn infants with a birth weight of more than 1,000 grams and gestational age of more than 28 weeks. To deliver more sophisticated and complex services to infants born before 28 weeks, a Level IIIB NICU is planned. Cincinnati Children's has agreed to provide neonatal care services as well as pediatric subspecialist and other complex support requirements beginning later this year. At that time, Kettering Medical Center will transition to a Level IIIB NICU.
"Cincinnati Children's role in this collaboration is based on its mission of outcomes,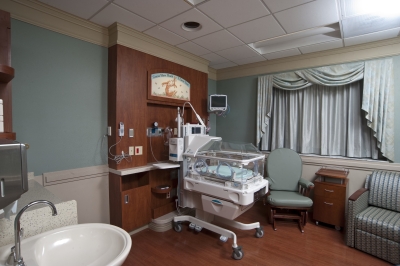 experience and value," says Michael Fisher, Cincinnati Children's president and CEO. "We believe that newborn care is generally best for babies when it is provided close to home."
During the past year, KAHC delivered nearly 5,000 babies among maternity units at three of its hospitals: Kettering, Southview and Fort Hamilton. The fourth network maternity site is scheduled to open at the new Soin Medical Center located in Beavercreek, Ohio.
"With 5,000 deliveries, there is an increased number of higher risk pregnancies," says Brenda Kuhn, KAHC's chief nursing officer. "It is important for moms and babies to stay together."