Highland View Academy Teacher Wins Science Award
February 17, 2011 ∙ by cwhittingham ∙ in Chesapeake Conference, Education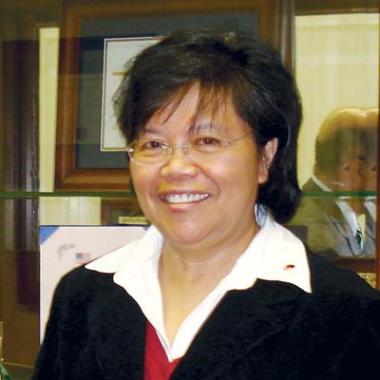 Story by HVA Staff​
Ophelia M. Barizo, chairperson of the Science department at Highland View Academy (HVA) in Hagerstown, Md., was recently named the high school level winner of the Making a Difference Award. Presented by the National Science Teachers Association (NSTA) in partnership with The Drug, Chemical and Associated Technologies Association, this award recognizes and honors excellence in a science program that impacts the lives of students. Two teachers (one middle school and one high school) are selected to receive the award each year. According to the NSTA, award recipients are recognized for showing "effective teaching strategies combined with a science program that have influenced students to initiate or extend their interests in the exploration and investigation of science and its application to global problems." The award-winning program or project demonstrates that it can be "replicated and used as a model in other middle or high schools."
The $2,500 prize goes to the school's science program. Barizo along with Deborah Treviño, HVA principal, will travel to the NSTA's National Conference on Science Education in San Francisco, March 10-13, where Barizo
will be honored at the Teachers Awards Banquet.
"I never expected to receive this award, but I am both honored and humbled that our science program is being recognized nationally," Barizo says. "I praise the Lord for His goodness! I am excited about getting some funds for the enhancement of science education at HVA."
Barizo, who has been at HVA for 15 years, teaches chemistry, environmental science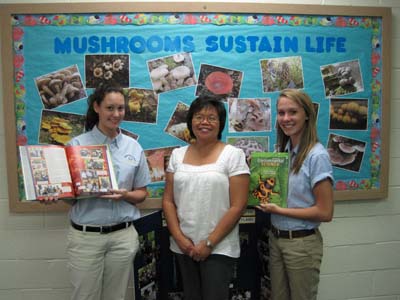 and forensic science. She has also raised some $750,000 in grant funding for HVA's science projects, technology, textbooks, field trips, native trees and perennials and professional development for teachers. She and her environmental science class are featured in Pearson Education's 2011 Environmental Science textbook.
Based in Arlington, Va., the NSTA is the largest professional organization in the world promoting excellence and innovation in science teaching and learning. Membership includes more than 58,000 science teachers, supervisors, administrators, scientists, business and industry representatives and others involved in science education.
Photo 1: Ophelia M. Barizo, chairperson of the Science department at Highland View Academy
Photo 2: Ophelia Barizo, HVA science teacher, and students Chelsea McMullen and Molly Gavin, were all featured in an environmental science textbook.