Stillwater Church Leads Workcamp in Ohio
July 31, 2007 ∙ by kkajiura ∙ in
By Beth Michaels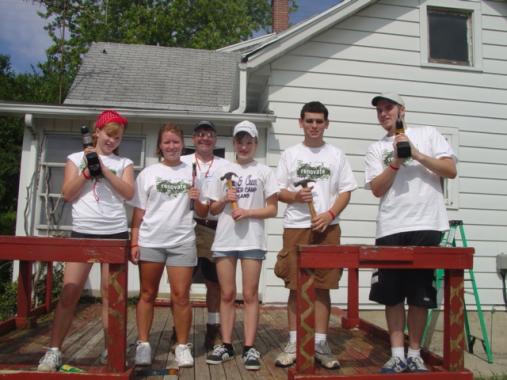 Nearly 380 teenagers and 100 adult leaders, representing 17 churches and 10 states, converged last week for an in-home mission project in Vandalia, Ohio. Co-sponsored by the Stillwater Seventh-day Adventist Church, Crossroads Mission was a chance for teens interested in serving others to help repair homes for the elderly, disabled, or those suffering from financial or social hardship. 
The project took 16 months for Stillwater members, led by Julie Staats, to prepare, and required the help of numerous local businesses and organizations. By the end of the weeklong effort, 61 residents vocally expressed their appreciation and love for the young missionaries and for everyone who helped make it happen. 
"This has been a pretty incredible partnership for a small town," said Stillwater pastor Dave Hutman, "to put together something like this. It's a springboard for building relationships and earning the right to be heard in the community. For us, outreach is about taking the love of God to the people and demonstrating that love through action." 
Read more about this story  in your September issue of the Visitor.