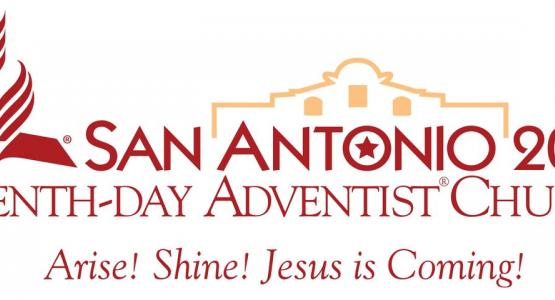 May 26, 2015 ∙ by Anonymous ∙ in This Month's Issue, Uncategorized
Heading to the GC Session this summer?  Make sure to visit the Columbia Union booth (C1658) and check out these events and make sure to tweet about them using #ColumbiaUnion and #GCSA15.

Read the Session General Agenda here. Watch selected sessions on Hope Channel.
IMPACT San Antonio 2015
July 2 -11
Seventh-day Adventist young adults (ages 18-35), from all around the world will join together for Impact San Antonio, July 2-11 at the Marriott RiverCenter.  IMPACT is a ten-day global experience for Seventh-day Adventist young adults.
Washington Adventist University Students Perform July 2, 4
Washington Adventist University music students will perform July 2 from 5 to 6 p.m. and on July 4 at 11 a.m. (Watch the July 4 performance here.)
InStep 4 Life 5k
July 5
Join Seventh-day Adventists from around the world  for a fun 5K run/walk as thousands gather in San Antonio for a General Session.
Join us to raise awareness about childhood obesity and encourage people from all ages to be healthy and live a more active lifestyle. Donations are being accepted to develop resources for raising more awareness and reducing childhood obesity in North America through the Adventists InStep for Life initiative.
Washington Adventist University Alumni Reception July 8
Attention Washington Adventist University alumni, attend a reception at the Marriott at 5 p.m.
Takoma Academy Chorale Performs July 8 and July 9
The Takoma Academy Chorale will perform a mini concert on the Mission Stage on July 8 at noon.  They will perform in the Theatre on July 9 at 1:05 p.m.
Special Presentation of New Russian Bible Translation July 10
Friday, July 10, there will be a special evening presentation to mark the publishing of a new translation of the Bible into modern-day Russian, a project spearheaded by Michael Kulakov, religion professor and director of the Bible Translation Institute at Washington Adventist University in Takoma Park, Md., in partnership with the General Conference and Euro-Asian Division. Read more at columbiaunionvisitor.com/bibletranslation. Watch it here.
Adventist Children's Choir from Spencerville Performs July 10
Adventist Children's Choir from Chesapeake Conference's Spencerville church in Silver Spring, Md., will perform Friday, 6:30 p.m.
Do you have an event planned we should know about?  Email visitor@columbiaunion.net and let us know!