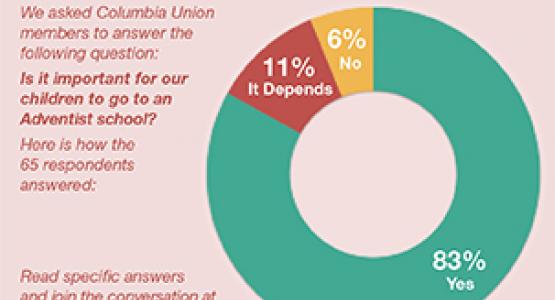 Is it Important for Children to Go to Adventist Schools?
March 18, 2015 ∙ by Anonymous ∙ in This Month's Issue, Uncategorized
More than 60 people weighed in on our Facebook poll to answer "Is it important for our children to go to an Adventist school?"
Eighty-three percent said "Yes," 11 percent said "It Depends" and six percent said no.
See the conversation and add your thoughts
here
.
https://www.facebook.com/ColumbiaUnionVisitor/posts/955775451108064