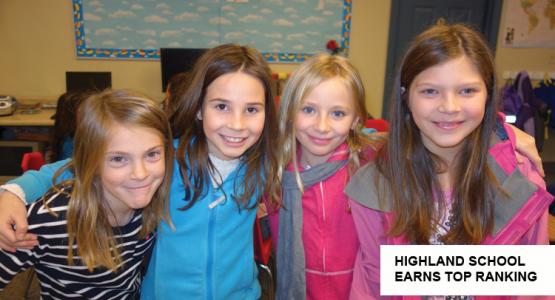 Highland School Earns Top Ranking
February 23, 2015 ∙ by Anonymous ∙ in Education, Mountain View Conference
Highland Adventist School in Elkins, W.Va., was ranked fourth on Niche's 2015 list of the best private high schools in West Virginia.
Story by Valerie Morikone
According to Niche's website, a site that rates schools around the country, a high ranking indicates that the school is an exceptional academic institution with a diverse set of high-achieving students who rate their experience very highly. The rankings are based on academics, student culture and diversity, and, in some cases, student reviews.
Highland Adventist Academy students perform at West Virginia's Capitol in Charleston.
"We are honored to receive this high ranking by Niche," states Cheryl Jacko, principal. "While our student body has grown to 61 students—from several [additional] culture groups since Niche's demographic data was gathered—the basic academic excellence and positive, Christian culture of our school remains the same. We are happy to have this help in getting the word out about our school!
Click here to see what other Columbia Union schools ranked high on the list!