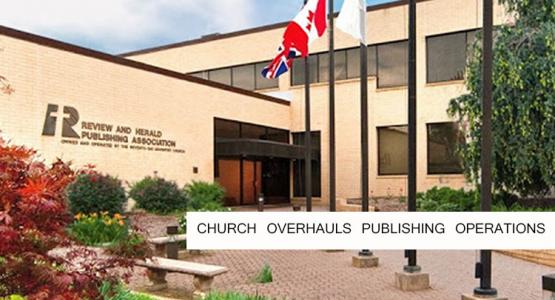 Church Overhauls Publishing Operations
June 19, 2014 ∙ by Anonymous ∙ in Columbia Union News
Church Overhauls Publishing Operations
Story by Adventist Review staff and Beth Michaels
At joint constituency meetings this week at the world headquarters in Silver Spring, Md., the Review and Herald and the Pacific Press publishing houses voted 153-66 (Review) and 42-1 (Pacific Press) in favor of the biggest restructuring in Seventh-day Adventist publishing's 153-year history.
As a result, the Review will unwind operations at its facility in Hagerstown, Md., during the next several months, and will transfer some employees and assets to the Pacific Press facility in Nampa, Idaho. Pacific Press will become a North American Division (NAD) institution.
Dave Weigley, Columbia Union Conference president, responded to the closure, saying, "It's the right thing for the NAD to own their own printing houses as determined in the voting; however, as we go forward with these assets, I hope we continually evaluate which asset is most effective in efficiently supporting the mission."
Others noted challenges. "For East Coast ABCs, closure of the Review will raise costs due to shipping, create inventory challenges and result in fewer new titles each year," says Lisa Myaing, general manager at the Potomac Adventist Book & Health Food Store in Silver Spring, Md.
Read more in the Adventist Review/Adventist News Network's full story here.
Related Articles: