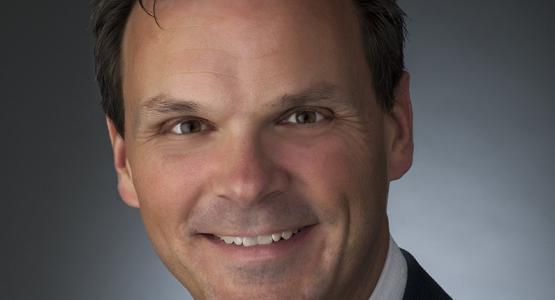 Seventh President Named to the Helm of Kettering College
February 03, 2014 ∙ by Anonymous ∙ in Education, Kettering Health, Kettering College, Ohio Conference
Story by Elizabeth Long

Nate Brandstater, PhD, accepts the presidency of Kettering College in Kettering, Ohio.
Kettering College's Board of Directors has named Nate Brandstater, PhD, as the college's seventh president, effective February 3. Brandstater comes to Kettering College in Kettering, Ohio, from La Sierra University in California, where he served as associate professor of chemistry and accreditation liaison officer. He also was an adjunct associate professor in the Department of Radiation Medicine at Loma Linda University also in California.
He joined La Sierra University in 2000 as director for the Office of Institutional Effectiveness and associate professor of chemistry. He held several other positions at La Sierra, including director of Computer Information Services, assistant vice president for Academic Administration and associate dean for the College of Arts and Sciences.
"We are pleased to welcome Nate Brandstater to Kettering College," says Roy Chew, chair of Kettering College's board of directors and president of Kettering Medical Center. "Under Nate's leadership, Kettering College will continue to develop outstanding curriculum and programs to help our graduates meet the needs of today's health care environment. Nate understands and embraces the Kettering tradition of innovation. This is the beginning of an exciting era in the history of Kettering College."
A native of rural Ontario, Canada, Brandstater received his undergraduate degree in chemistry from Occidental College in Los Angeles. He earned his PhD in physical chemistry from the University of California Los Angeles and a master's in financial management from La Sierra University.
His wife, Ronda, is a registered nurse who most recently served as director of patient care at Loma Linda University Medical Center in California, and interim director of the Loma Linda International Heart Institute.
Brandstater replaces Alex Bryan, who will leave Kettering College at the end of the 2013-14 school year to become senior pastor of the Walla Walla University church in Walla Walla, Wash.