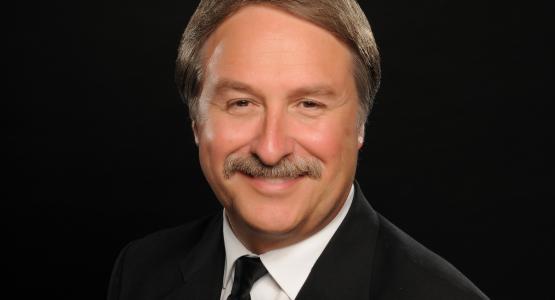 Spencerville's Senior Pastor Accepts Chesapeake's Executive Secretary Post
January 30, 2014 ∙ by Anonymous ∙ in Chesapeake Conference, Uncategorized
Story by Samantha Young
At its January 28 meeting, the Chesapeake Conference Committee elected Jerry Lutz, MDiv, to the position of conference executive secretary. He replaces Kleyton Feitosa who accepted a call to serve as president of the Egypt-Sudan Field.
Jerry Lutz, senior pastor of the Spencerville church, was recently elected executive secretary for the Chesapeake Conference.
"We're delighted to have Pastor Lutz joining our staff at the Chesapeake Conference. His many years of capable and effective leadership in various congregations have prepared him well to be a strong support to our churches and schools," said Rick Remmers, conference president.  "We look forward to working more closely with him."
After accepting the call, Lutz said, "I love the Chesapeake Conference, believe in its mission and vision, and with the Lord's help will do my very best to aid and assist the advancement of the work in our part of the Columbia Union. The Lord is coming soon and we have much to do to get people ready."
Lutz, an ordained minister, has been senior pastor of the nearly 1,800-member Spencerville church in Silver, Spring, Md.—Chesapeake Conference's largest church—since 1996. Prior to moving to Maryland, Lutz was the senior pastor of several churches in central California. He has served on the Chesapeake Conference Executive Committee and on various North American Division and General Conference boards and committees. Until recently, he also taught church leadership and administration classes as part of the graduate program at Washington Adventist University in Takoma Park, Md. He has authored articles published in Adventist Review and other Seventh-day Adventist publications, and has designed and taught a Bible-marking course to help church members share the Good News. He hosts and moderates the weekly, national broadcast television program, The American Religious Town Hall Meeting, on which expert panelists of various faiths and religions discuss and debate current events as they relate to matters of religious liberty.
Lutz and his wife, Janet, met while attending graduate school at Andrews University in Berrien Springs, Mich. Janet Lutz is the director of Institutional Advancement and Philanthropy at the University of Maryland Rehabilitation & Orthopaedic Institute in Baltimore, Md. The couple has one son, Jarrod, a teacher of English and history at Spencerville Adventist Academy in Spencerville, Md.
He will assume the duties of his new position on April 1.