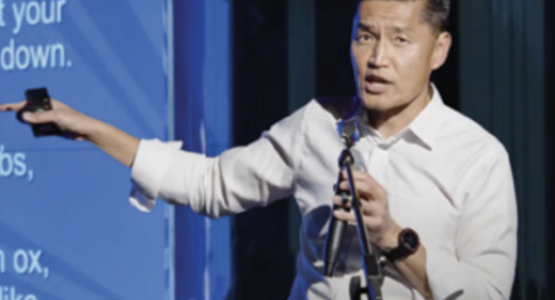 Kettering Health and Kettering Adventist Church Team Up for Health Nights for Healthier Lives
January 25, 2023 ∙ by vmbernard ∙ in Kettering Health, Ohio Conference, Health & Lifestyle
Story by Christina Keresoma
Kettering Health physicians and the Kettering Adventist church teamed up to teach members and the community how to live healthier lives. 
Cardiologist Harvey Hahn, MD, has a strong passion for healthy living and promoting a healthy lifestyle. So much so, he created a community initiative called Health Night. Health Night is a series of health-related talks Dr. Hahn started in late 2021. Since then, attendees have learned about intermittent fasting, exercise, sleep, skin, stress and anxiety, and building better habits.
Health Nights exist to solve an obvious but complex problem: most people live with unhealthy habits. Many of us know how it goes: we choose the easy route—grabbing quick snacks, skipping exercise,
and overlooking a good night's sleep. At Health Night, attendees learn from expert guest speakers, get cooking tips through a
live cooking presentation, and ask questions about how to start living healthier. Along with learning about healthy habits, participants taste
healthy treats and learn that healthy food can be easy to cook and taste good.