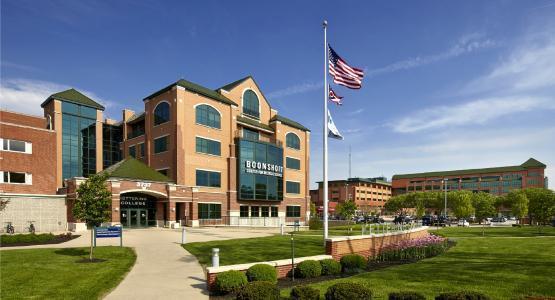 Kettering College to Offer Expanded Grants from Choose Ohio First Program
February 06, 2023 ∙ by vmbernard ∙ in Kettering College, Education
Story by Courtney Dove
Kettering College is receiving funds from the Ohio Department of Higher Education (ODHE) for the Choose Ohio First (COF) program for eligible nursing students. In December 2022, the ODHE announced this same funding will now be extended to respiratory care and sonography students. 
Kettering College will receive $680,400 over the next five years for students participating in the COF scholarship. To be eligible, students must: 
Be an Ohio resident 
Be a new student enrolling in nursing, respiratory therapy, or sonography 
Submit a FAFSA (to determine financial need) 
Meet all program acceptance and/or good standing requirements 
The COF scholarship program began in 2008 and is continuing in an effort to strengthen Ohio's science, technology, engineering, and mathematics (STEM) occupations. Lt. Governor Jon Husted says, "Choose Ohio First scholarships help keep our kids and grandkids right here in Ohio to further their education in STEM without racking up student loan debt."  "Kettering College students have an additional opportunity to prepare for a successful STEM career, thanks to the success and ongoing support of the Choose Ohio First program," ODHE Chancellor Randy Gardner says. "This latest award will benefit Kettering College students in the healthcare field pursuing a career as a respiratory therapist or ultrasound technician." 
Nate Brandstater, Kettering College President, says, "Kettering College appreciates the ongoing support from the Ohio Department of Higher Education to ensure we offer assistance to students answering the call to work in healthcare in Ohio. We are grateful to now have the opportunity to extend this scholarship to incoming radiology and sonography students, in addition to nursing students."