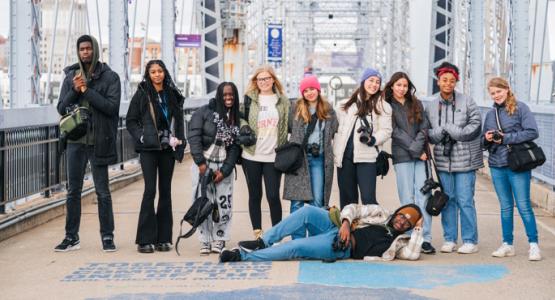 High School Students Experience 'J-Term'
May 16, 2023 ∙ by Web Administrator ∙ in Ohio Conference, Education
Story by Vicki Swetnam
For the first time ever, high school students at Spring Valley Academy (SVA) participated in a special term, dubbed "J-Term." During the week between holiday break and the beginning of second semester, staff members encouraged high school students to immerse themselves in something new.
J-Term offered many unique and interesting courses, such as 3-D design and printing, art, interior design and advanced photography, taught by both faculty and local community members. Phlebotomy and ACT preparation were two of the practical courses offered.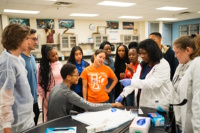 Led by SVA parent Nicole Watts, the students who took part in the phlebotomy class earned a certificate at the end of the week and a job opportunity at Kettering Health, a medical network in Ohio. Art students took a trip to Haute Fusion Glass Studio in Middletown, Ohio, to create beautiful glass sun catchers and ornaments. The advanced photography students traveled with photography teacher Hollie Macomber to various urban and natural settings around southwestern Ohio to practice new skills and create an expanded portfolio.
The 3-D design and printing experience engaged students in software and tools necessary to create projects. "It was cool to see everyone find their unique passion and see their creativity come alive when they realized nothing was being graded and they were only limited by their imagination," says Dillon Zimmerman, physical science teacher at SVA who also led the course.
Students say they appreciated the chance to step outside of their routine and try something new, and teachers report they enjoyed the opportunity to explore new subjects with their students.
"J-Term was a success," says Darren Wilkins, principal. "It far exceeded our expectations. Whether it resulted in a new work certification or a new interest in a field of learning, the week was time well spent."