Fourth Street Friendship Members Make Christmas Special for Those Without Homes
January 04, 2023 ∙ by vmbernard ∙ in Allegheny East Conference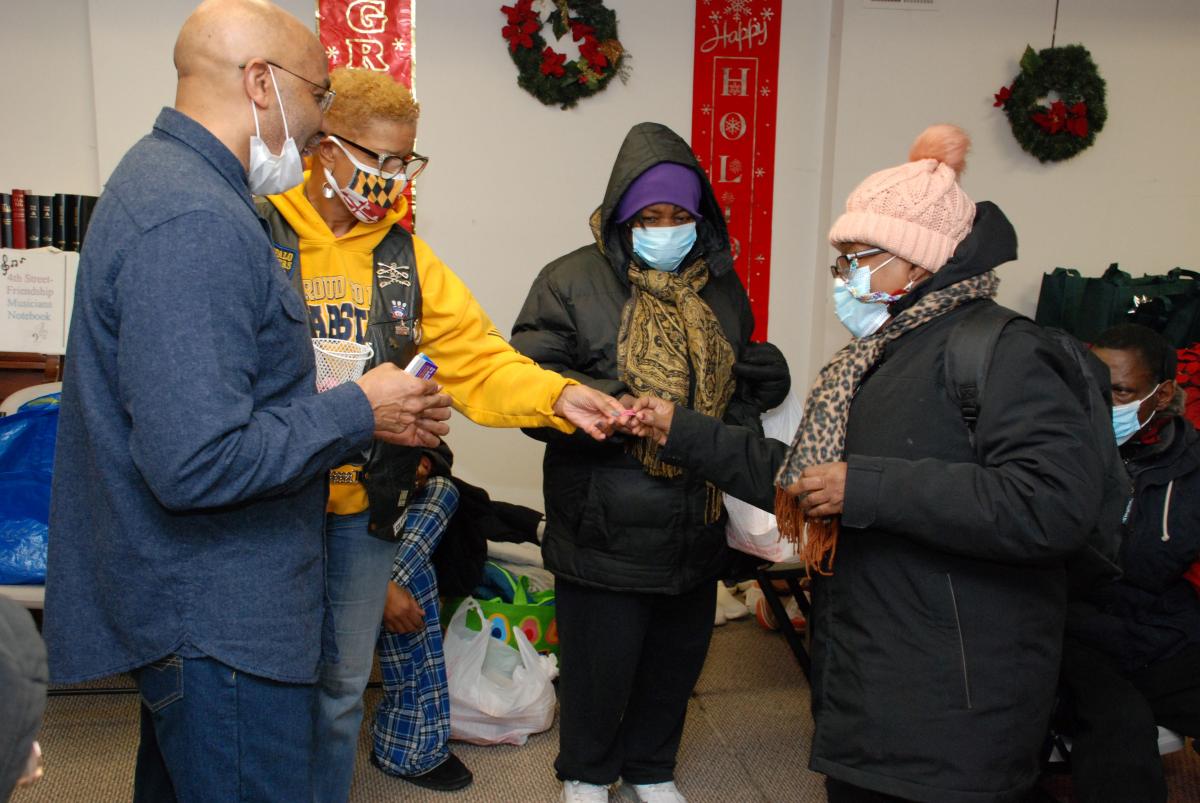 Story by V. Michelle Bernard, with reporting by Rocky Twyman / Images by Tijuana Griffin
Members of Allegheny East Conference's Fourth Street Friendship church in Washington, D.C., operate a soup kitchen every Sunday, and this past Christmas, which fell on a Sunday, was no exception.
An estimated 50 people experiencing homelessness attended the event to enjoy a gourmet holiday meal and free winter caps, gloves and thermal underwear to prepare for the cold months ahead. 
In an interview with DC News Now, attendee James Butler shared his gratefulness for the event. "The warmth of the people around, it keeps me warm," Butler explained. "It's like being with family. You see, most of my family has passed away, so it's like being with another family, but it's not like you're all alone."
At the event, members of a local Buffalo Soldiers Motorcycle club also joined forces with church volunteers to cook, distribute gifts, and more.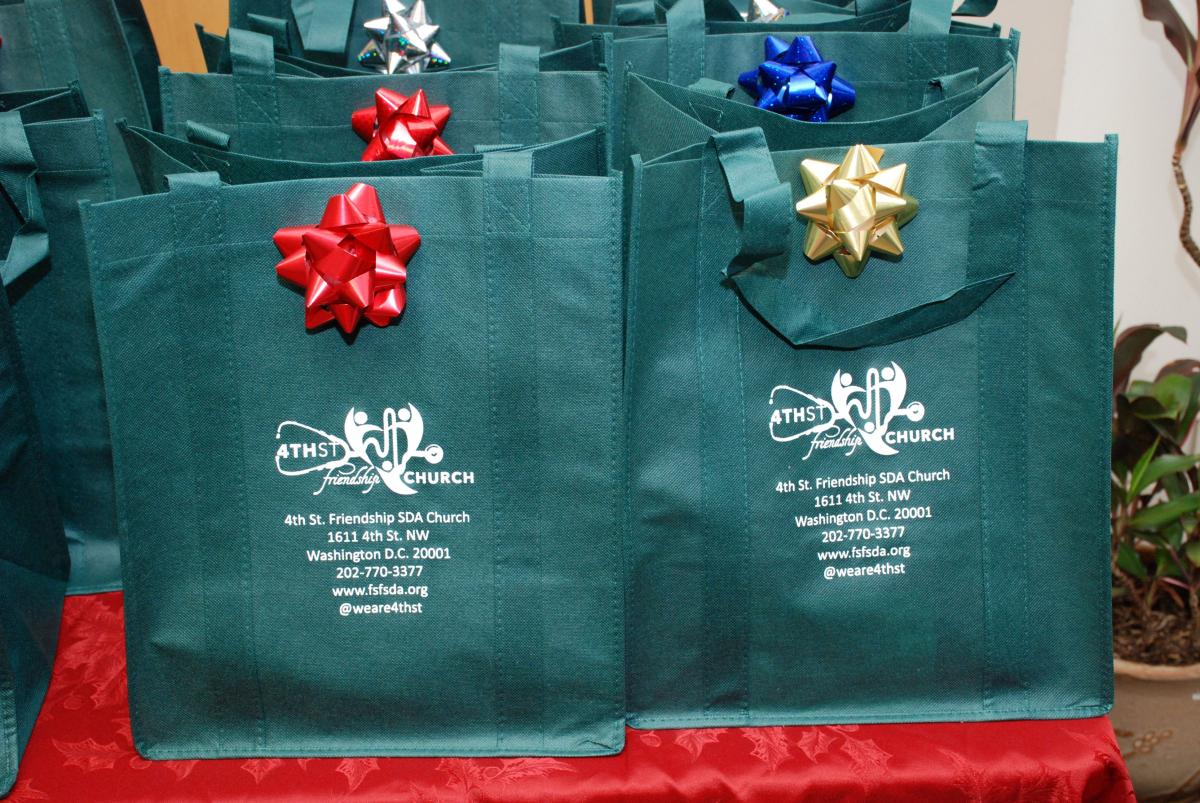 Throughout the event, participants took time for seasons of prayer, focusing on community violence in the district and overwhelmed hospitals. Volunteers also provided information on where to receive vaccinations.
Tijuana Griffin, director of the soup kitchen, encourages the public to support this struggling vegetarian soup kitchen all year long by donating milk, veggie meat, cheese, bread, cereals and other breakfast items.
She also says volunteers (including medical professionals) are needed to perform health screenings, drug and job counseling, and many more crucial functions.