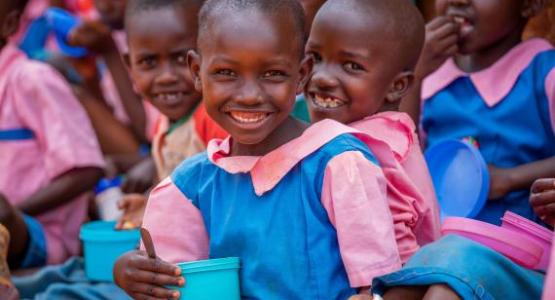 DISASTER RELIEF AND FAMINE OFFERING SABBATH IS MAY 13th
May 10, 2023 ∙ by vmbernard ∙ in
The Adventist Development and Relief Agency (ADRA) is the humanitarian arm of the Seventh-day Adventist Church, that responds almost weekly to deliver life-saving aid to millions of people whose lives have been shattered by natural disasters and other emergencies.
On May 13th, church communities worldwide are encouraged to participate in the Disaster and Famine Relief Offering Sabbath, which will help ADRA continue to feed the hungry, provide clean drinking water, shelter, and medical assistance, as well as respond to the urgent needs of devastated communities in crisis.  
The Seven-day Adventist Church created the Disaster and Famine Relief Offering Sabbath in the late 1950s to fund disaster relief.  Today, the offering benefits ADRA's life-changing humanitarian projects for the world's most vulnerable communities, as well as the work of Adventist Community Services (ACS) in the United States.
ADRA is presently on the ground, giving healing, hope, and relief to those in distress from the Syria-Turkey earthquake to the Horn of Africa crisis, the Ukraine war, Cyclone Freddy in Mozambique, flooding in Brazil and Paraguay, and the ongoing violence in Sudan.  Take part in Disaster and Famine Relief Offering Sabbath to make a difference in the lives of children and families across the world.
Visit ADRA.org to learn more about the humanitarian agency's global mission.