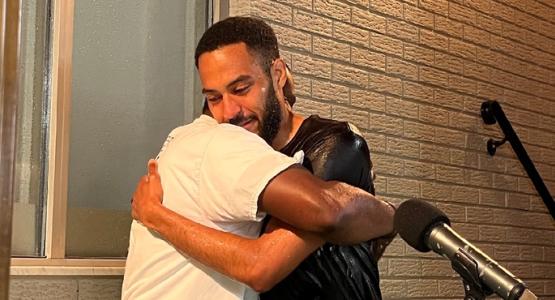 Beavercreek Adventist Church Hosts Community Guest Day
January 25, 2023 ∙ by Web Administrator ∙ in Ohio Conference
Story by Kasper Haughton Jr. 
Prayer is the answer to every problem in life was the message Delthony Gordon shared during the Beavercreek church's recent Community Guest Day. Gordon, pastor of the church, encouraged the church and community leaders to follow the critical "If My People" steps to restoration, outlined in 2 Chronicles 7:14.
Attendees included Jo Ann Rigano, president of the Beavercreek Board of Education; Bob Stone, Beavercreek mayor; Brian Lampton, state representative; Jared Keresoma, vice president of Operations for Greene Memorial Hospital; Julie Arias, Family Room program director for Ronald McDonald House Charities Dayton; and several Beavercreek city council members.
Members of the church board joined Gordon for a special prayer and the laying of hands on the city's leaders.
The highlight of the day was the baptism of Cameron Barron, the newest member of Beavercreek, and Jazzper Marantal, who accepted Christ by profession of faith. Barron and his wife, Debbie, had been attending Beavercreek since April 2022 after learning about the church through the Serpentine Prophecy seminar the church hosted with the Voice of Prophecy.
"Herein lies the reason for the church's existence," says Gordon, "to win souls to the honor and glory of God."