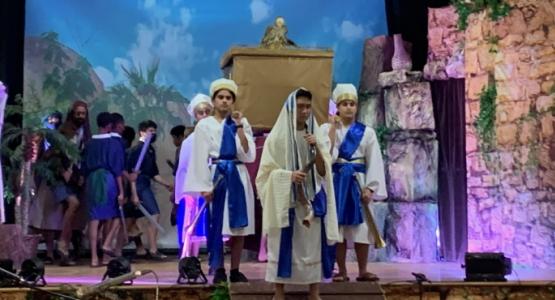 My Reminder to Find Christ in Conflict
March 28, 2022 ∙ by Web Administrator ∙ in Coronavirus Pandemic, New Jersey Conference, Education
Story by Joseph Atalaya ('23)
Lake Nelson Adventist Academy (LNAA) ends every calendar year with one of its most important and meaningful events—the Christmas program. With every year, this ministry increases in importance and becomes more memorable. The most recent program focused on the story of Joshua and Rahab and how they overcame struggles and conflicts.
Joshua faced conflict and self-doubt when God chose him to lead the Israelites into the Promised Land after Moses' death.
Rahab also faced conflict. She searched for a way to escape the things that trapped her. She heard about a God who led people through the Red Sea, and she wanted to believe in and discover who He was.
In the end, God used Rahab as a vessel to help the men who infiltrated Jericho on God's behalf and help Joshua complete his mission from God.
Both Joshua and Rahab were able to overcome doubts and successfully complete the tasks God gave them. This helped them believe in themselves and provided hope in situations where they may have felt helpless. Throughout both of their stories, as they put their trust in Him, God helped them.
The production process also brought the students and faculty involved into a deeper understanding of the meaning of the story. Because of COVID-19, we were unable to perform in front of a live audience as we had in previous years. The main cast was required to receive a negative COVID-19 test before performing, and the remaining cast members had to wear masks under their costumes. The AV team put in many long hours setting up lighting and running electrical and HDMI cables to connect cameras to the streaming computers. Anna-Gayle Hemmings, seventh-grade homeroom teacher and high school biology teacher, also spent countless hours designing and preparing costumes for the cast members. On each level, from students and staff to faculty and volunteers, there were difficulties that had to be overcome.
This story and the process of producing it provides a reminder that we should place our trust in God. When we feel like it is impossible to accomplish certain goals or leave something behind that causes us pain, we need to believe in God and understand that He will aid us in difficult times.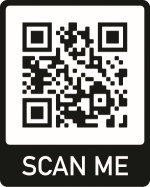 To view the 2021 Christmas Program, other archived events and programs or future programs, please scan the code or https://youtu.be/5Hco3mEyrCs.