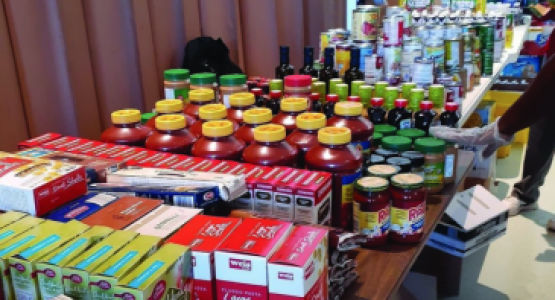 Liberty Church's Food Distribution Remains Intact
May 25, 2022 ∙ by vmbernard ∙ in Coronavirus Pandemic, Allegheny East Conference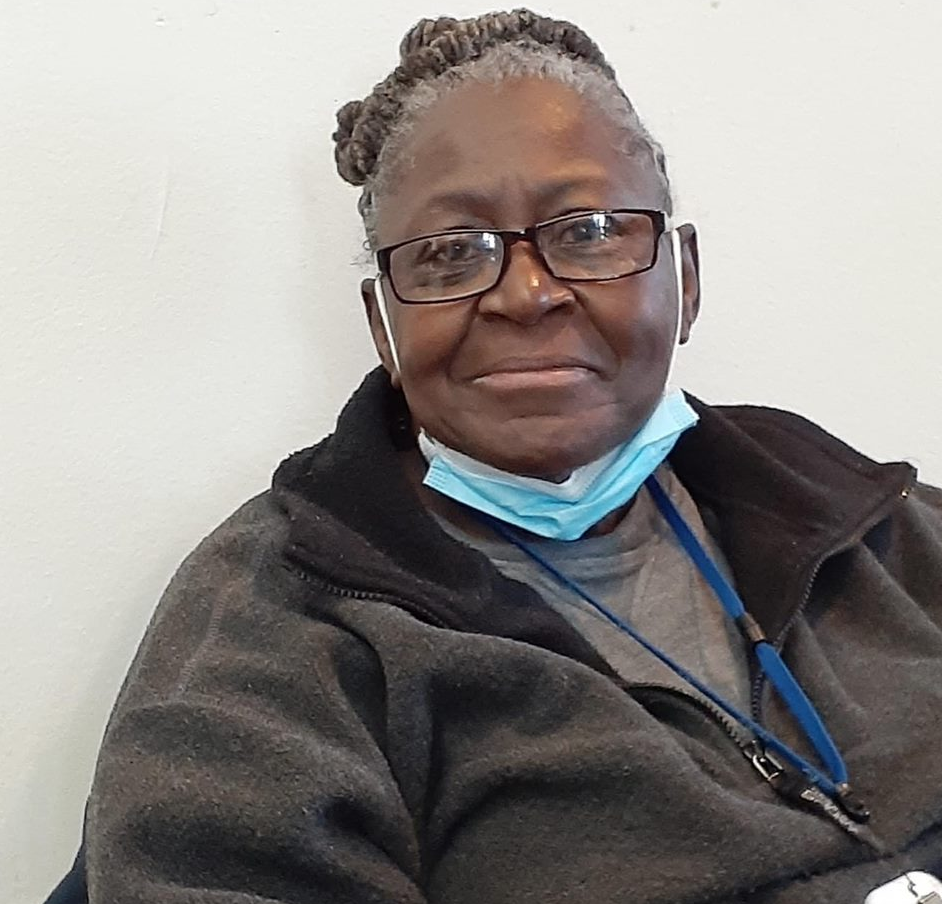 Story by LaTasha Hewitt
The Community Services Department at Liberty church in Baltimore has not skipped a beat with food distribution, even during the pandemic. Under the direction
of Margaret Hollman, Liberty's Community Services leader, the church distributes food every first and last Sunday of the month and every third Tuesday. More than 80 families receive food at each distribution.
Guests are given a number when they arrive. Once their number is called, they make their way around several tables divided into various catego- ries such as produce, meat, snacks, frozen meals and even vegetarian food. Liberty's bread program allows them to provide a variety of specialty breads of which visitors can choose.
Hollman found that allowing community mem- bers to select their own items prevented waste. Previously, they distributed boxes with preselected breakfast, lunch and dinner items. They soon learned that many of those boxes were discarded by the side of the road. "We realized we needed a new system where people could select the items they knew their family would eat," says Hollman.
Liberty has received a lot of positive feedback from the community. Even though the distribution service opens to the public at 10 a.m. on Sundays and 1 p.m. on Tuesdays, people begin lining up as early as 7:30 a.m. "People share with us that they are very happy with our food options," says Hollman. "We pro- vide food items they do not get at other distributions."
Hollman wants to ensure there is enough food to serve their community long-term. "Sometimes people say, 'You're getting too much food,' but I see myself acting like Joseph in the Bible, storing up for when the need arises. I want Liberty to be a place where people can always go to get what they need," she says.
Along with Hollman, 15 to 17 volunteers assist with the food program, from unloading the trucks and setting up tables to managing the parking lot and distributing items. Hollman's fellow church members recognize her dedication to the program. "Sister Margaret is Liberty's Dorcas, a red-carpet star and God's disciple," says Sharon Pettaway, an elder at Liberty. Member Stacey McKoy adds, "She exemplifies steadfastness and dedication
to ministry."