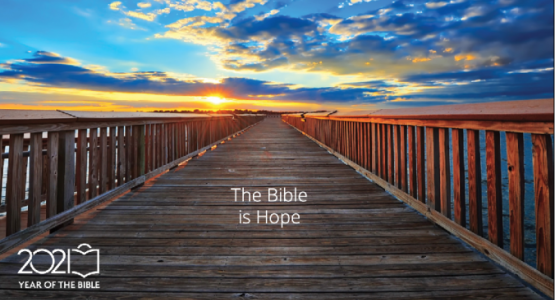 Year of the Bible: God Says "I'm Different"
June 14, 2021 ∙ by vmbernard ∙ in Year of the Bible, Kettering College
Story by Steve Carlson
Our dreams are so fragile, aren't they?

I hope my new job, diet, relationship, pay raise, new suit, better haircut, remodeled kitchen, or different president will somehow fix everything. But it doesn't. 
It's all just so fragile.

So when Isaiah 40:31 tells us to hope in the Lord, it's a big deal.
Join the Journey 
To help you dig deeper into God's Holy Word this year, we're offering:
Every Month—This calendar, themed "Words of Life," coincides with the devotional book and videos. It features a biblical topic and verse each month, with additional passages for further exploration, study and ideas on how to apply the concepts in your daily life.