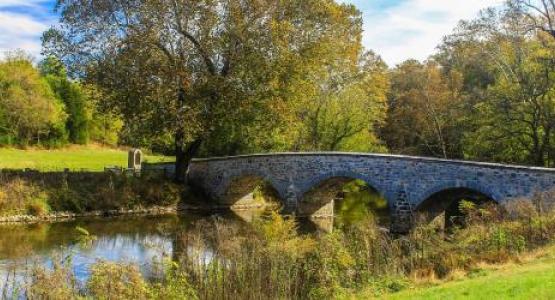 Take a Hike This Sabbath!
March 31, 2021 ∙ by vmbernard ∙ in Health & Lifestyle, This Month's Issue
The weather is getting warmer—making it the perfect time to get out there and enjoy nature!
We've compiled a list of great Sabbath walking/hiking spots around the Columbia Union. Email your favorites to visitor@columbiaunion.net so we can add them to the list.
Delaware
Trap Pond State Park, Laurel. Paddle your way through a cypress swamp, or hike the trails for excellent birdwatching.
Maryland
Annapolis Rock/Blackrock Cliff, Hagerstown. part of the Appalachian Trail, this spot is a favorite for camp meeting and other events at Highland View Academy and the Mount Aetna Camp and Retreat Center.
Anti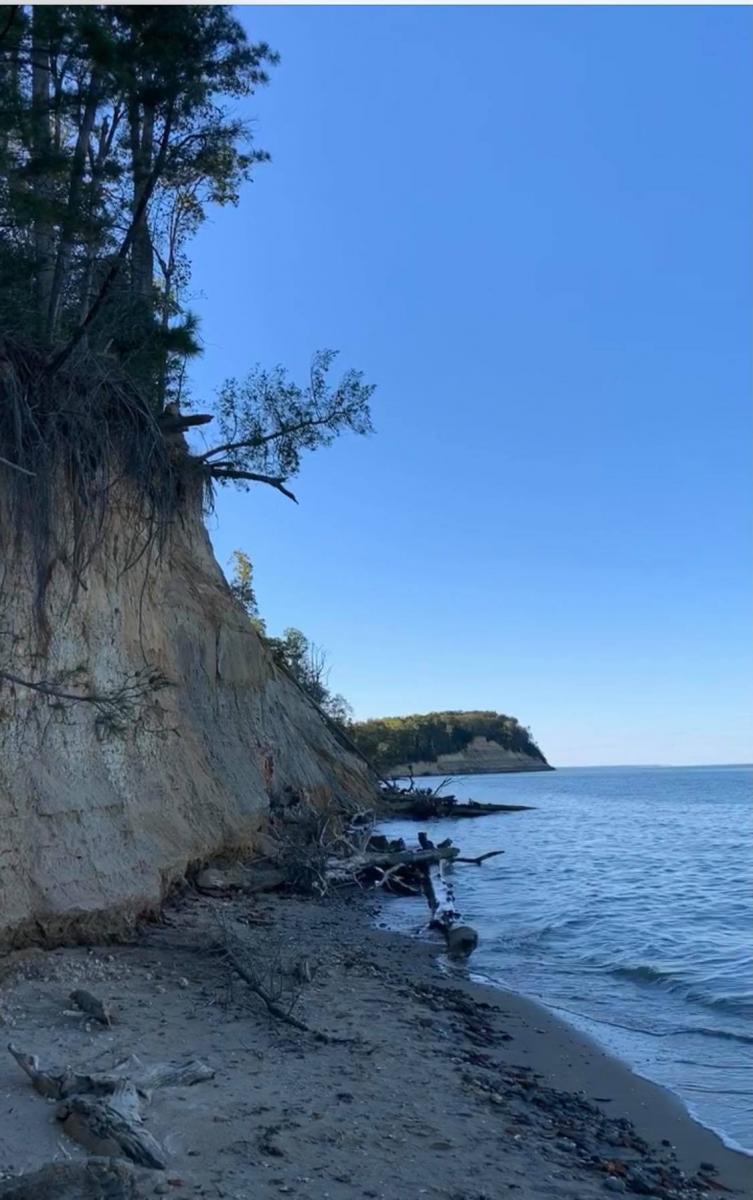 etam National Battlefield, Sharpsburg. Walk through historic and beautiful spots at this park.
Brookside Gardens, Silver Spring. On most Sabbaths, you'll meet fellow Adventists while strolling through the manicured gardens or forest trails.
Calvert Cliffs State Park, Lusby. Get ready to look for shark teeth and fossils on the beach! (pictured left)
New Jersey
Delaware Water Gap, various entry points. Besides beautiful views of the Delaware River, waterfalls and fall foliage, visitors can also visit Native American archaeological sites and structures from an Early Dutch settlement.
High Point State Park, Sussex. Catch views of three states from this park.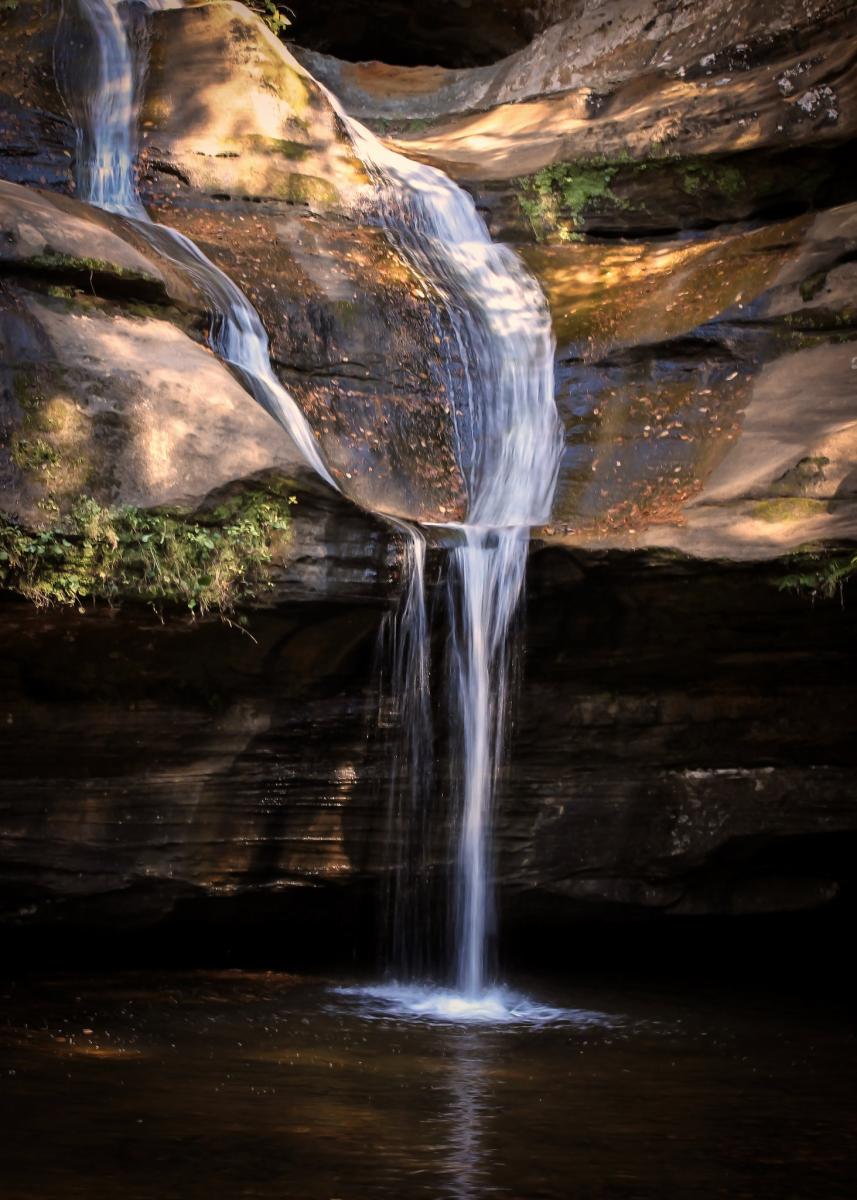 Ohio
Hocking Hills State Park, Logan. This park has something to see in every season, with cliffs, waterfalls and scenic gorges. (pictured right. Photo by Todd Petrie.)
Indian Lake State Park, Lakeview. Visitors can choose from several walking trails or bring a bike for traveling between Old Field Beach and Lakeview Harbor for pretty water views.
Pennsylvania
Cherry Springs State Park, near Coudersport. This park is one of the best places for star gazing on the East Coast. You can sometimes even see the Northern Lights from here!
Pennsylvania Grand Canyon, outside Wellsboro. Leonard Harrison State Park offers beautiful views of the canyon and waterfalls along a path to the bottom of the canyon. You could also enjoy an easier walk through the canyon on the Pine Creek Rail Trail (flat hike).
Sand Spring/Tom Lowe Trail, Hamburg. Hike the 4.9 mile trail any time of year to see beautiful waterfalls and local nature.
Ricketts Glen Falls Trail, near Sweet Valley. If you like chasing waterfalls, this is the park for you, with 22 named falls.
Virginia
High Bridge Trail, Green Bay. Hike as much of the 29 miles of trail as you'd like, but make sure to visit High Bridge to check out beautiful views (when it re-opens in May).
Natural Bridge State Park, Natural Bridge. Once owned by Thomas Jefferson, the 215-foot tall natural bridge is on the National Register of Historic Places.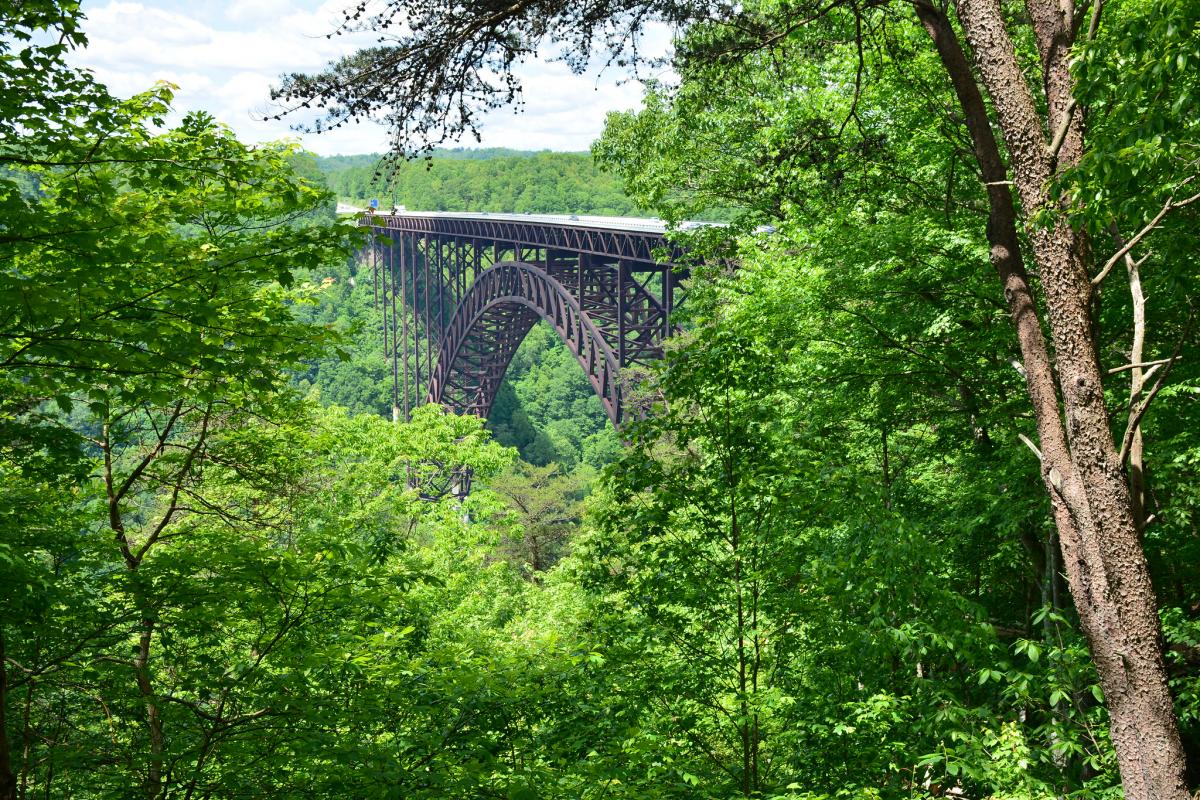 West Virginia
Blackwater Falls State Park, Davis. Come for the waterfalls, stay for the bright rhododendron throughout the parks numerous trails.
New River Gorge National Park, Glen Jean. This park and preserve provides various trails leading to breathtaking overlooks and historic scenery at a variety of skill levels. (Pictured above. Photo by Anthony G. Reyes.)
Washington, D.C.
U.S. National Arboretum. Something is always in bloom here, even if it's inside the National Bonsai & Penjing Museum.
Also, follow the Visitor on Instagram (@columbiaunionvisitor), and join us as Naturalist John Henri Rorabeck guides viewers on virtual Sabbath hikes, April 9 and 24 (weather permitting).