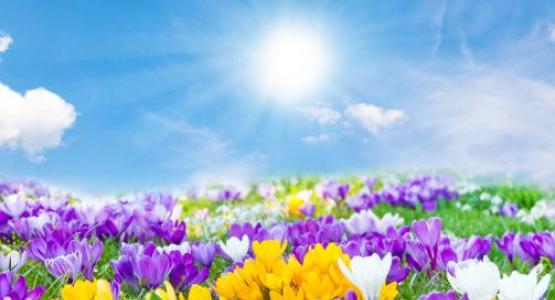 March 11, 2021: Nothing Can Separate Us
March 11, 2021 ∙ by hdecena ∙ in Year of the Bible
"For I am convinced that neither death, nor life, nor angels, nor principalities, nor things present, nor things to come, nor powers, nor height, nor depth, nor any other created thing, will be able to separate us from the love of God, which is in Christ Jesus our Lord" (Rom. 8:38–39, NASB).
Romans 8:32 tells us that God did not spare His own Son, but handed Him over to save us. This act alone is enough to convince us that nothing can ever separate us from His love. This work of love continues as Christ, who died for us all and faced persecution from Satan and his evil angels and from religious and political powers, is able to sympathize with our weaknesses as He intercedes for us (Hebrews 4:15). This is our assurance that no tribulation, trial, burden, temptation or power we experience on earth can separate us from the everlasting love of God.
Heavenly Father, we praise You for the evidences of Your love that we see displayed every day in our lives. We praise You for the ultimate sacrifice You made on our behalf, through Your Son, Jesus Christ. Help us to accept Your love with a grateful heart and to give evidence of our love and devotion to You every day by submitting our lives to You and Your will. Amen.
Kimberly Ondrizek is a member of the Indiana church in Pennsylvania.
Join the Journey 
To help you dig deeper into God's Holy Word this year, we're offering:
Every Month—This calendar, themed "Words of Life," coincides with the devotional book and videos. It features a biblical topic and verse each month, with additional passages for further exploration, study and ideas on how to apply the concepts in your daily life.