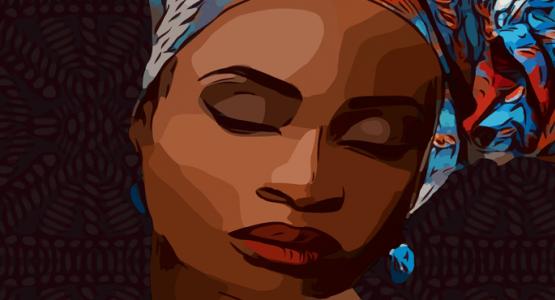 Germantown Member Creates 2021 Calendar
January 14, 2021 ∙ by vmbernard ∙ in Allegheny East Conference
Erica Ke
ith, a member of the Germantown church in Philadelphia, grew up reading Bible stories. "While I learned some good lessons from the stories, many of the stories focused on the men of the Bible," remembers Keith. As an artist, she realized she had the ability to create images of the women in the Bible whom she envisioned. This year, Keith decided to produce the Women of the Bible 2021 calendar (pictured).
Focused on the artwork, she solicited the help of her friend, Teresa Freeman Barnhill, to assist with the editorial portion. The calendar features depictions of Eve, Leah, Zipporah, Ruth and Naomi, Rachel, Leah, Bathsheba, Esther, Mary, Sarah, Elizabeth and Hannah.
Each page includes a tagline for each woman and highlights a Bible verse that references her. It also includes dates of particular significance to the black experience, such as "Juneteenth"—the oldest nationally celebrated commemo- ration of the ending of slavery in the United Sates.
Keith, who has enjoyed drawing from an early age, spent several years working for Hallmark Cards, and was instrumental in the launch of their Mahogany line, which is geared toward African-American heritage.
In the spring, Keith also plans to release a Women of the Bible devotional. "I hope that women will be able to see themselves in these Bible characters and be inspired by their stories," says Keith. The calendar and devotional are available at blackforwardshop.com.