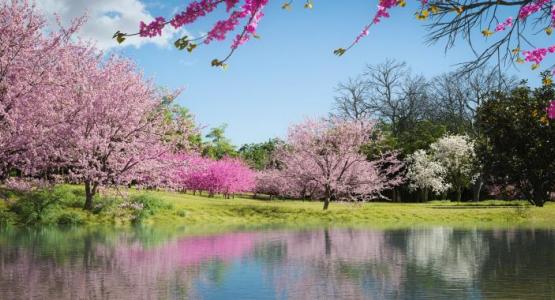 April 1, 2021: Upheld by His Hand
April 01, 2021 ∙ by hdecena ∙ in Year of the Bible, Chesapeake Conference, Education
"So do not fear, for I am with you; do not be dismayed, for I am your God. I will strengthen you and help you; I will uphold you with My righteous right hand" (Isa. 41:10, NIV).
This verse shows me that God will help me even if I can't see it. He has already helped me in many times of trouble. This verse reminds me that He helped His people by parting the Red Sea. If God can do that, He can definitely help me with my anxiety and confusion. He died on the cross so that He could be with me always and hold my hand and strengthen me throughout my entire life.
This verse reminds me that I am not alone; He is with me, along with His angels. I can always turn to Him for help, because I know that He has it all under control. All I need to do is to have faith in Him.
Sin is a part of us, but we can ask God to help us when it takes control of us. Step-by-step, He will help us. God is the strength we need to go on in life; the True Power in this world; the Shepherd that supports the weak; the One working hardest for us; and the One who destroys our biggest and smallest fears.
Father in Heaven, thank You for taking care of our fears. Thank You that we are not alone. Amen.
Darcy Koilpillai is a seventh-grader at Frederick Adventist Academy in Maryland.