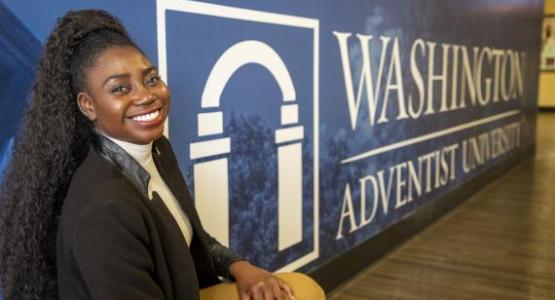 Street Singer on a Mission
January 30, 2020 ∙ by vmbernard ∙ in Washington Adventist University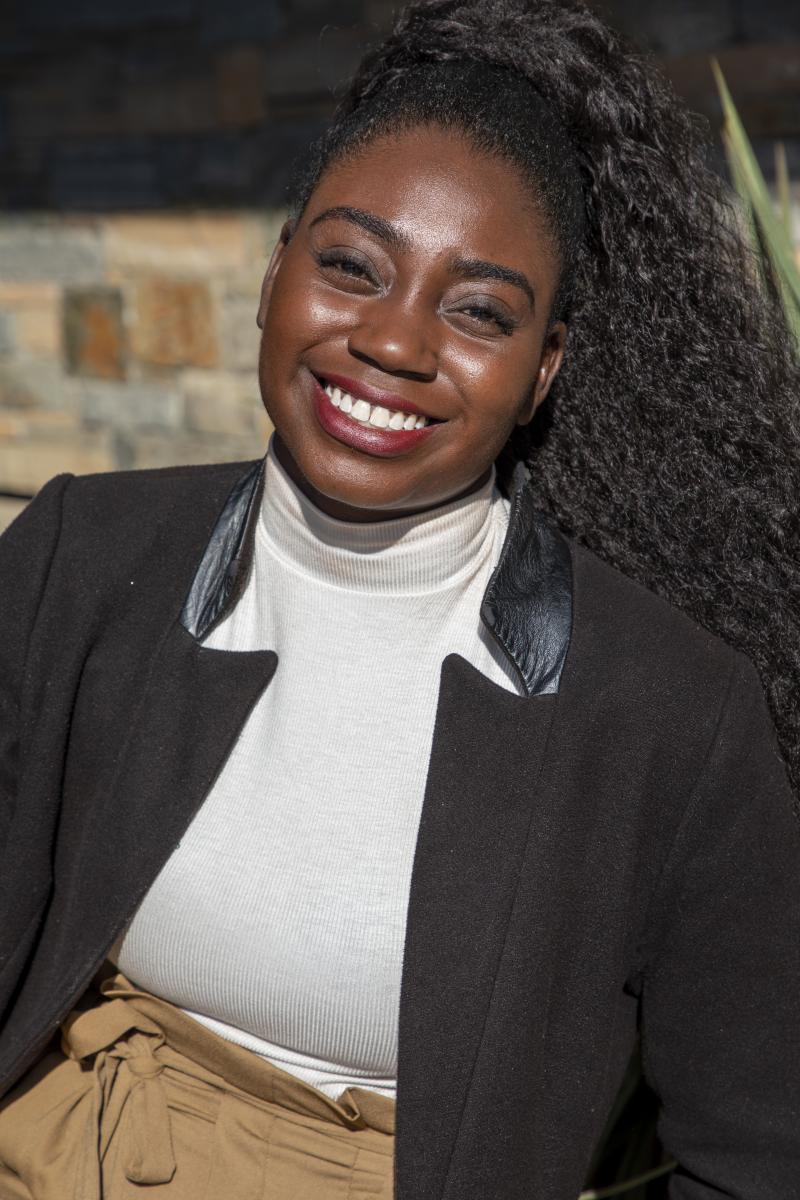 Story by Richard Castillo
If you take a walk down to Farragut Square in Washington, D.C., one might hear the what sounds like the voice of angel. Coincidentally this "angel" happens to attend Washington Adventist University in Takoma Park, Md., for Clinical Psychology and is using her voice to support her studies and spread a message of faith.
Cariel Coates felt led to the D.C. region to follow her dreams and make a difference in the world. A pastor's kid, born in Antigua and Barbuda; Coates found that she was inspired by her father's example and life in the church. This experience led her to a calling for taking on leadership in ministry. She had a chance to flex her ministry muscle once she eventually landed in Puerto Rico to serve.
Leading souls to Jesus gave Coatesl a greater appreciation for where God wanted her to be. She began to sense where God was leading, and despite many friendly skeptics, she chose to be brave and take a walk on God's path.
She soon found that God not only wanted her to follow where he was leading, He would be a strict instructor as well. Her journey to find residence in the U.S. went through many trials, closed doors and harsh rejections. But through each obstacle, it seemed that God had the answers, and Coates truly began to sense that she was being trained and asked to grow in specific ways. She felt prodded to open herself to the help of others, and through many generous souls, she was able to advance where others might have faltered. "I learned to overcome and get back up," she smiled.
As Coates journeyed on, she continued to push where God wanted her to go; especially in music. She found a way to get her hands on a sound system, a mic stand, and a laptop. She then decided to take her talent to the street. She was noticed by reporters at Georgia Washington University and eventually came to the attention of WJLA ABC 7 in D.C.  A story about her plight as an immigrant making her way through college by singing for the generosity of passersby (also known as "busking") was a story that caught many people's attention. Coates appears all at once to be a driven, independent, professional woman and with her voice she makes the walking commuters of D.C. stop in their tracks and take notice.  
"God is showing me what it is to be faithful behind closed doors so that he can bless me when I'm out in the open," she said, noting she wants to make a difference for others as she shares her experience and inspires faith growth with whom she comes in contact.
WAU's campus has benefited from Coates caring heart as she has used her bilingual talent to tutor students in the English Department. She loved helping students practice their new language, and eventually, by her interaction, she has become a mentor. 
There should be no doubt that she is on track to be a powerful tool in God's tool belt. Her voice, presence, and heart are already making waves on a broad basis. As she continues to be led, there is no doubt that she will lead hearts to be changed; changed in Jesus' name.