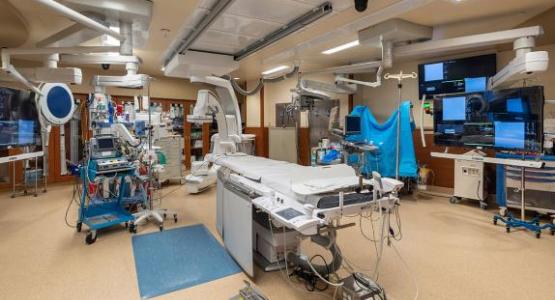 Hybrid Lab Brings Faster Recovery for Hearts
April 23, 2020 ∙ by vmbernard ∙ in Kettering Health, Health & Lifestyle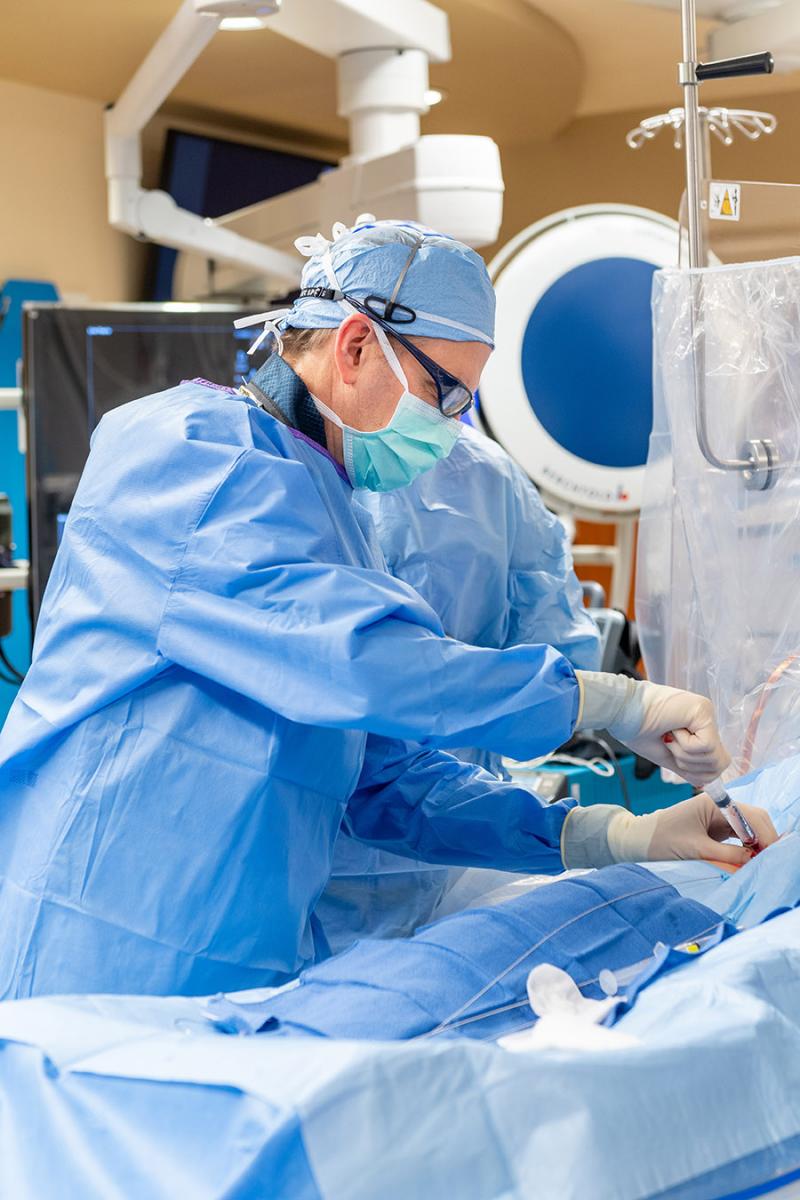 Story by Christina Keresoma
One out of every three people is affected by heart disease, making it the number one killer in the nation. Kettering Adventist HealthCare has been teaming up with physicians and investing in top-of-the-line medical technology to improve heart care.
Kettering Medical Center is now home to a hybrid lab, which combines the traditional diagnostic functions of a cath lab with the surgical functions of an operating room. Brian Schwartz, MD, medical director of the Advanced Structural Heart Program at Kettering Medical Center and director of the Heart & Vascular service line for Kettering Adventist HealthCare, says it gives cardiologists the opportunity to perform heart surgeries with a catheter instead of performing open heart surgery on a patient, creating a quicker recovery time.
Patients who are treated in a cath lab for valve repairs or repairing holes, which previously required surgery, now are treated with the less invasive procedure. Five years ago an aortic stenosis procedure could take four to six hours and include a six-day hospital stay and a six-month recovery time. Now most of the heart and vascular patients can be treated in the less invasive hybrid lab setting. "They are usually sitting in a chair four hours later, and they can
go home the next day," Dr. Schwartz says. "They have no restrictions five days after surgery."
"The transcatheter aortic valve replacement has been FDA approved for six years now," Dr. Schwartz says. "We started doing it about five and a half years ago."
The hybrid lab combines diagnostic imaging equipment with surgical tools, allowing providers to perform emergency surgeries in the same room if a case requires it.
"When we started, we were taking really sick and high-risk patients into the hybrid lab," Dr. Schwartz says. "At any moment the patient could need to be put on a heart/lung machine or need open heart surgery."
Traditional operating rooms usually do not have diagnostic equipment that are standard in catheterization labs. In an emergency, the patient then must be transferred to another room or floor.
"In the hybrid lab, patients coming in for a procedure
are fully awake and alert," Dr. Schwartz says. "Normal procedures are done with a catheter through the groin or an artery in the arm and are less invasive. But patients can quickly be put under with general [anesthesia] and the surgeon can open them up if needed."
The lab is equipped with state-of-the-art equipment, including CAT scan machine, heart monitors and electrocardiograms, allowing physicians to take an image and immediately get a close look at what is going on
with the patient. This type of facility has put Kettering Adventist HealthCare at the forefront of heart and vascular treatment.
"There are other hybrid labs out there, but ours is probably one of the top 10 in the country," Dr. Schwartz says. "Groups come from other hospitals to look at what we are doing here in Dayton."
Kettering Adventist HealthCare will continue to lean on the expertise of our physicians and strive to stay ahead of the curve when it comes to cardiac health care.