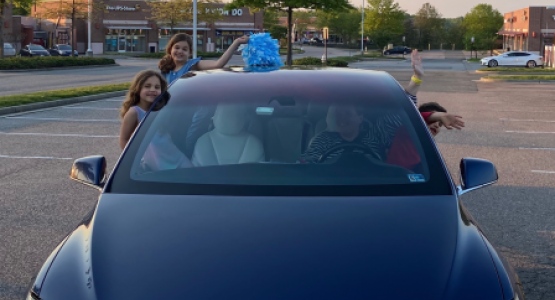 Drive-By 'Parade of Compassion' Connects Community
April 23, 2020 ∙ by rbacchus ∙ in Potomac Conference
Story by Tiffany Doss
During a "parade of compassion" in Richmond, Va., eight cars, donned with brightly-colored ribbons, children waving out of windows and drivers honking their horns, circled around several retirement communities to bring joy and a sense of belonging to the residents inside.
This is just one way members of Potomac Conference's Courthouse Road church in North Chesterfield, Va., continue to build bridges to God during these uncertain times.
"The car parade went to two nursing homes and one retirement community," explains Heather Crews, pastor. "It started with a text from one resident saying how locked down she felt in her retirement community. And how no visitors could come in, and people were just staying to themselves. This parade ended up being an encouraging time for the residents and staff at all three facilities."
LuAnn Paul, the executive director of one of the communities, expressed her thanks in a letter saying, "I have had staff from yesterday tell me how special the car parade was from your church! It meant a lot and touched the hearts of the staff and residents! Several had tears in their eyes."
Crews says the parade was simple to put together, and also had a profound impact on those who participated. Courthouse members have also been intentional about doing other forms of "drive by compassion."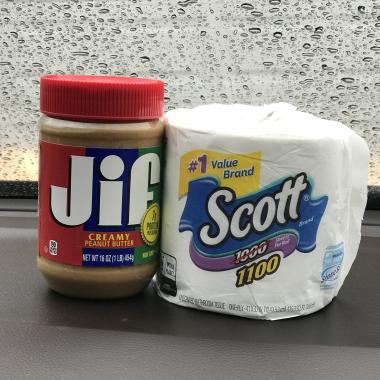 Kelly and her family spent the week baking and the weekend delivering boxes with handwritten greeting cards. Eric made birdhouse kits and dropped them off with a wave. Heather put toilet paper and peanut butter in bags and hung them on people's doorknobs. Joanne put together a care package of cards and books to entertain 7-year-old Owen. 
"Each package was prepared at home and packaged up," explains Crews. "Then the person could just walk to the doorsteps, knock, walk across the yard and wave from over six feet away. It is providing connections within our church family and community, even when we are apart from each other." 
Crews informs there are more events like this planned, as members gear up to buy additional meals for local hospital ER and ICU staff. They are also putting together a free pantry for people to drive by and pick up groceries. "There are so many ways to share compassion while maintaining social distancing!" Crews says.