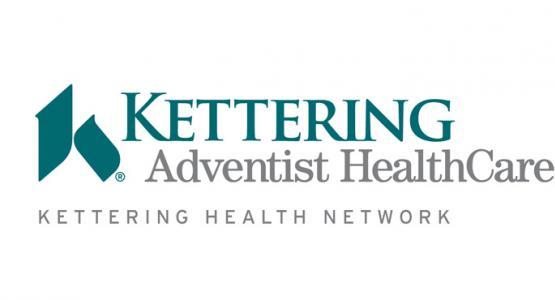 Homefull to Open Fresh Produce Farm Stand at Grandview Medical Center
July 02, 2019 ∙ by rbacchus ∙ in Kettering Health
Story by Elizabeth Long
Homefull, an organization that provides services to the homeless, celebrated the grand opening of a fresh produce farm stand in Grandview Medical Center's lobby on July 2. Grandview, part of the Kettering Adventist Health Network, is located in Dayton, Ohio.
"Homefull is excited to expand our produce farm stand to Grandview Medical Center because this will help people living in food deserts access affordable, fresh produce," says Tina Patterson, Homefull CEO. "Our farm stands also help provide training and jobs to our persons served. Purchases will support our programs, ultimately addressing our goals of increasing and improving housing, food and jobs."
"We are extremely pleased to partner with Homefull in making fresh produce available to our patient families, employees, and neighbors," says Becky Lewis, president of Grandview Medical Center. "Homefull and Grandview both are committed to the health and wellness of people in our community and this farm stand is another way for us to honor that commitment."
The Homefull farm stand will sell produce from Homefull's urban farms and other local growers. Homefull assists community garden growers, particularly those located in West Dayton, with technical assistance so they may offer their produce at pop-up markets as they prepare to be featured at the future Gem City Market cooperative grocery store. The farm stand accepts many types of payments, including cash, credit/debit, FVRx Vouchers, SNAP-EBT and Produce Perks. It will be open at Grandview each Tuesday from 11am-1:30pm.
                                                                            ###
Kettering Adventist Health Network is a not-for-profit network of nine hospitals, 12 emergency departments, and 120 outpatient facilities serving southwest Ohio. The network's hospitals are Kettering, Grandview, Sycamore, Southview, Greene Memorial, Soin, Fort Hamilton, Troy and Kettering Behavioral Medicine. Kettering College, a division of Kettering Medical Center, is a fully accredited college that specializes in undergraduate and graduate health science education. Sycamore is recognized as an IBM Watson Health™ 100 Top Hospital. For more information, visit www.ketteringhealth.org.
Homefull, founded in 1988 in Dayton, Ohio, provides a comprehensive continuum of care and services to people who are at-risk, currently, and formerly homeless. Homefull helps put homeless people to work in community improvement projects. They seek to increase and improve housing, food, and jobs for the persons they serve. For more information, visit www.homefull.org.